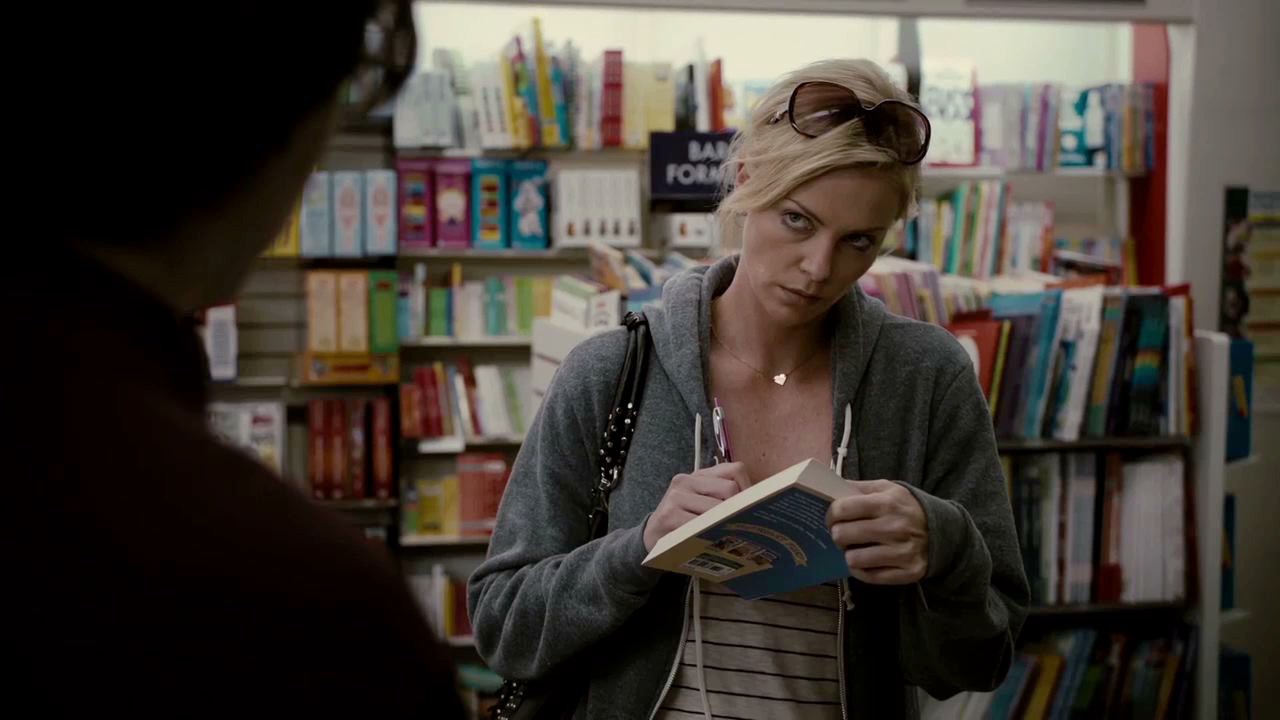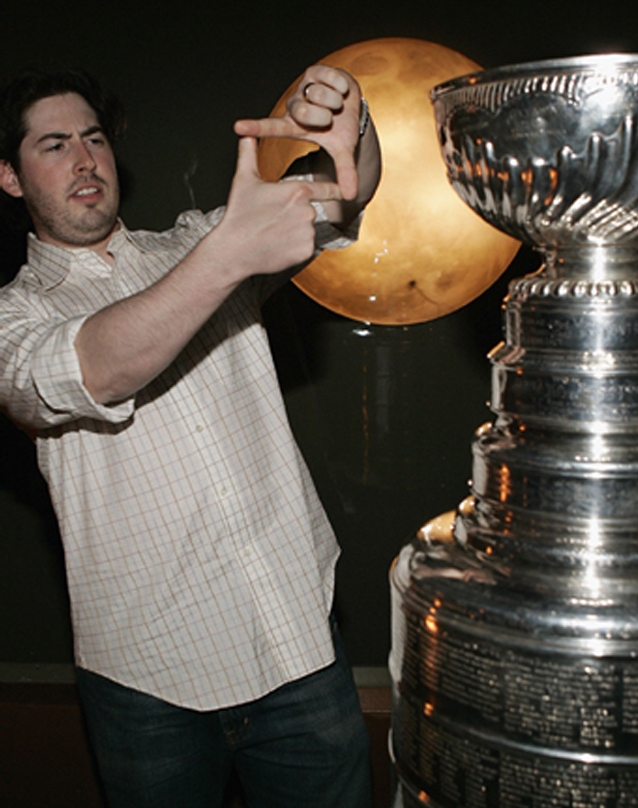 Canadian comedy has been an art admired across the world for its unique blend of satire, quick wit and use of taboo topics. Through different forms, Canadian comedy can be found in television, stand-up and film. Jason Reitman has used his Canadian heritage, and even landscape, to bring several critically acclaimed comedy-drama films in the last decade.
He was born in Montreal to Canadian director Ivan Reitman and French-Canadian actress Genevieve Robert. The young Reitman was immediately thrown into the world of cinema, literally growing up on film sets. His father Ivan would bring him to the sets of several Canadian productions, including the Bill Murray comedies Meatballs [1979] and Stripes [1981].
These films would prove to be hits for the Reitman family, allowing them to move to California where his father would direct another hit film, Ghostbusters [1984], which became the highest-grossing comedy of the time. Young Reitman would serve as a production assistant on his father's films, until taking creative writing at the University of Southern California.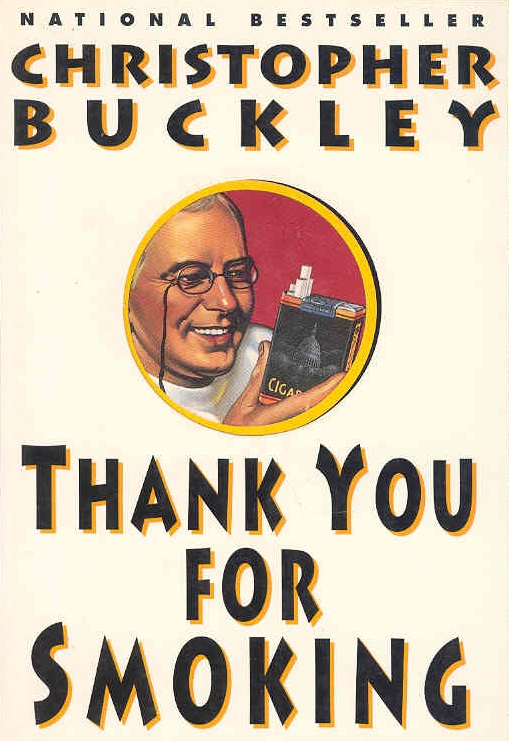 It was there he began to write short films like Operation [1998], In God We Trust [2000], Gulp [2001] and Consent [2004]. In 2005, he would write and direct his first feature-length film, Thank You for Smoking. For audiences, it would be the first taste of Reitman's unique brand of comedy. Aaron Eckhart shined as Nick Naylor — a tobacco lobbyist trying to balance defending the cigarette industry, while being caught up in a scandal with a seductive journalist played by Katie Holmes. Reitman adapted the screenplay from Canadian-American author Christopher Buckley's novel, which earned him a Golden Globe nomination for Best Screenplay. The off-color subject matter mixed with satirical comedy gave critics and moviegoers a fresh story with Canadian comedic elements mixed in.
Reitman's next film would both showcase his homeland, and take his career to a whole new level. Juno [2007] was a low-budget comedy-drama about a quirky high school girl, brilliantly played by Canadian Ellen Page, who gets pregnant and then chooses to keep the child to give up for adoption. Not only did it feature two Canadian leads, including Michael Cera, it was filmed in Vancouver, British Columbia. Reitman stated in interviews that the story took place in all four seasons, and Vancouver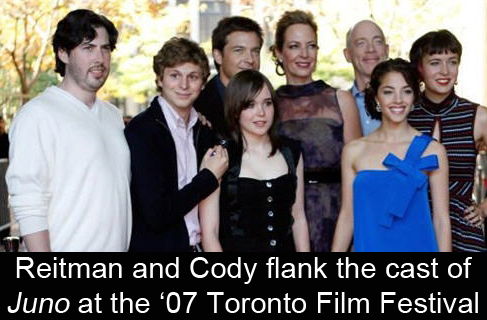 could deliver just that. Filmed in just over a month, the weather and look of the film depended heavily on the weather the west coast city provided. Audiences seemingly fell in love with the film and its strangely unique and taboo subject matter. Some have criticized that the film inspired teen pregnancies. None the less, it was nominated for several Academy Awards, including Best Director for Reitman and Best Picture of the Year. The film's writer Diablo Cody would take home the Oscar for Best Original Screenplay.
For his next film, Up in the Air [2009], Reitman would ask his father for help to purchase the rights to the Walter Kirn novel. Along with writer Sheldon Turner, the two would write the screenplay and have Hollywood heavyweight George Clooney play the lead. The film focused on a man who would travel to different businesses and fire staff members on behalf of their boss. Reitman was again up for several Academy Awards, and would win Best Screenplay at the Golden Globes.
In a blossoming career, Reitman decided to help other filmmakers, including Canadian director Atom Egoyan. He would produce Egoyan's Canadian thriller Chloe [2009], and even persuaded actress Amanda Seyfried to take the lead. The French-Canadian production was shot in Toronto and would become Egoyan's most commercially successful film.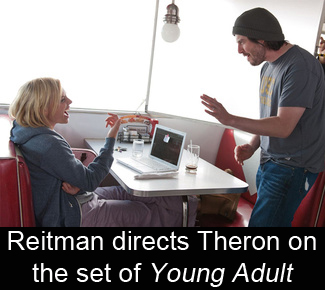 Reitman would once again team up with writer Diablo Cody for the comedy Young Adult [2011]. Starring Charlize Theron, the film focused on a once-popular woman in her thirties who returns to her home town in attempts to win back her high school boyfriend that is now married with kids. Audiences and critics agreed there were several awkward and cringe-worthy scenes in the film. A staple in Canadian humor is awkwardness, and Reitman's fourth film used just that — featuring many scenes or jokes centered around situations that made audiences feel uncomfortable. This Canadian comedic style mixed with cynicism proved to be a critically-acclaimed hit for Reitman.
Up next for the Canadian-born filmmaker is an adaption of the Joyce Maynard novel, Labor Day. It stars Kate Winslet, Josh Brolin, and Tobey Maguire, and is set to be released this fall. This will be Reitman's fifth feature film, and the third screenplay he has written.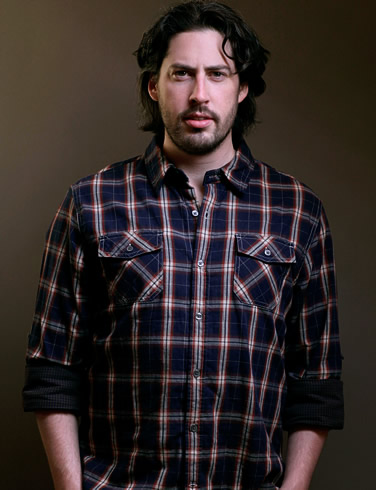 Though still young and in the early stages of his career, Reitman has proved to be one of the most-watched and popular filmmakers in recent years. Still maintaining his Canadian roots, he does produce Canadian film or shoot on location somewhere in the nation. Each of his films has played at the Toronto Film Festival, which Reitman believes is a great method and tool for young filmmakers. What truly showcases his Canuck heritage is his writing and directing choices. Each one has the mark of great Canadian humor — including satire, deadpan, and uncomfortable scenes. He tends to touch on taboo topics like smoking, teen pregnancy, job loss, and high school class status. His willingness to unearth these topics through different characters and stories has earned him numerous awards and respect. But it is his portrayal of these daring topics with such a mix of drama and comedy that shows Reitman's true colors as a Canadian writer, director, and filmmaker.