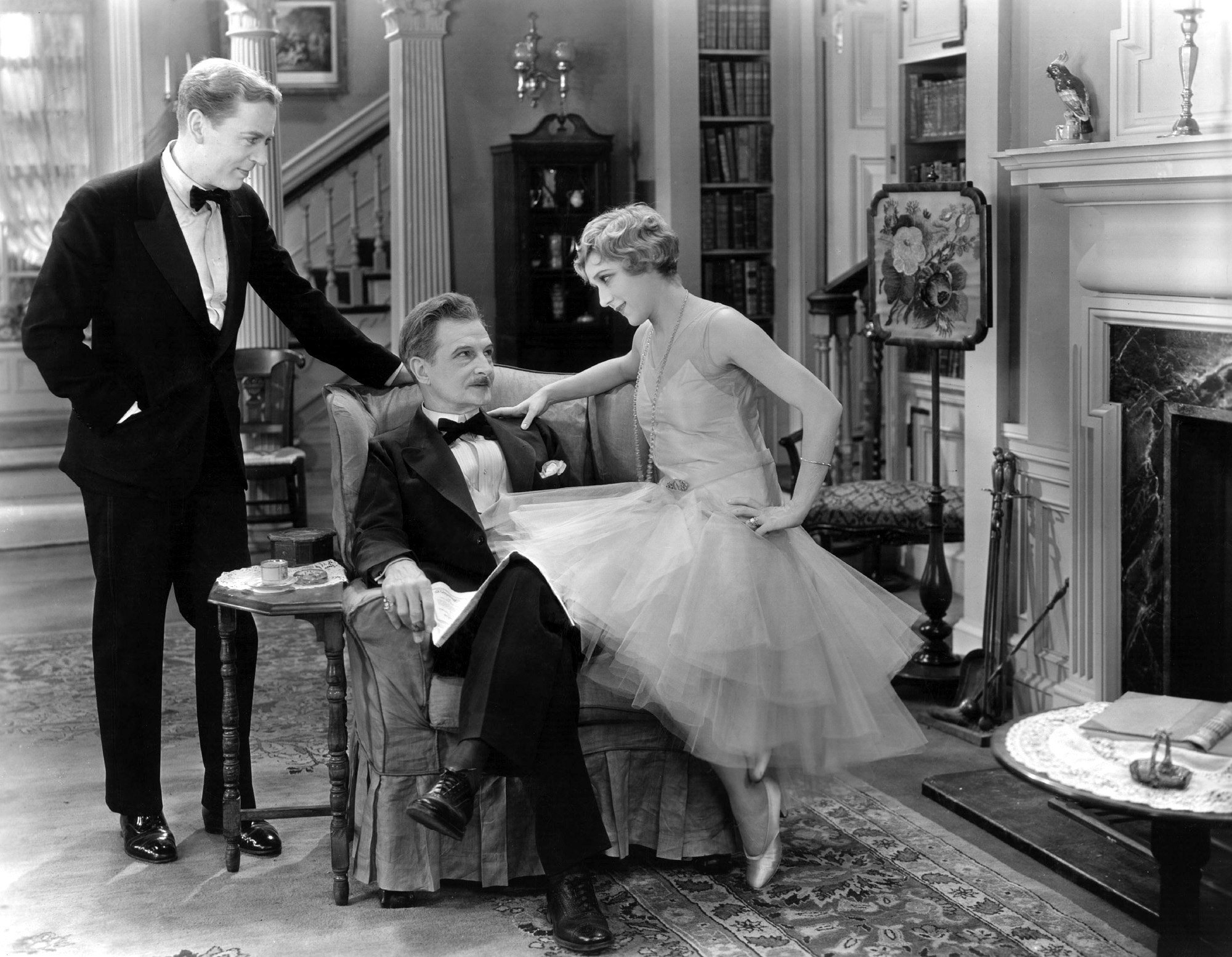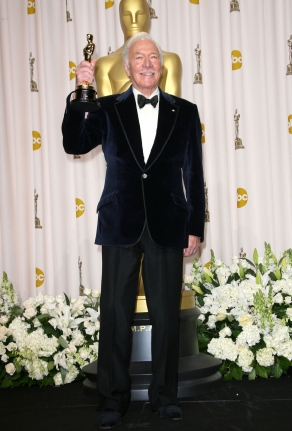 When people think about the Academy Awards, it's very rare that Canadians pop into their heads. The Oscars have traditionally been an American award, handed out to actors and filmmakers that have dug through the trenches of Hollywood. After all, the Academy Awards were created in the USA in the late 1920s.
But few people know that Canadians were a driving force in film during Hollywood's golden era. This resulted in a large number of Canadian award winners during the '30s and '40s. Even in the last several years, Canucks have taken home gold for hard work in front and behind the camera. The last prominent winner is 83-year-old Christopher Plummer, best know for playing Captain Von Trapp in the classic The Sound of Music (1965). He won Best Supporting Actor at the ceremonies last year for his portrayal of an elderly man who reveals that he is gay, in the independent drama Beginners (2011). The award made him the oldest winner in the Academy's history.
The Toronto-born actor is just one of many who have crossed the border to find success in the movie business. It's no secret that the American film industry spends much more money and produces many more films than Canada, or any other country for that matter. But as the 85th Academy Awards approaches, it may be the perfect time to comfort some Canadians and educate some Americans about their hockey-loving northern neighbors who have indeed won Oscar gold.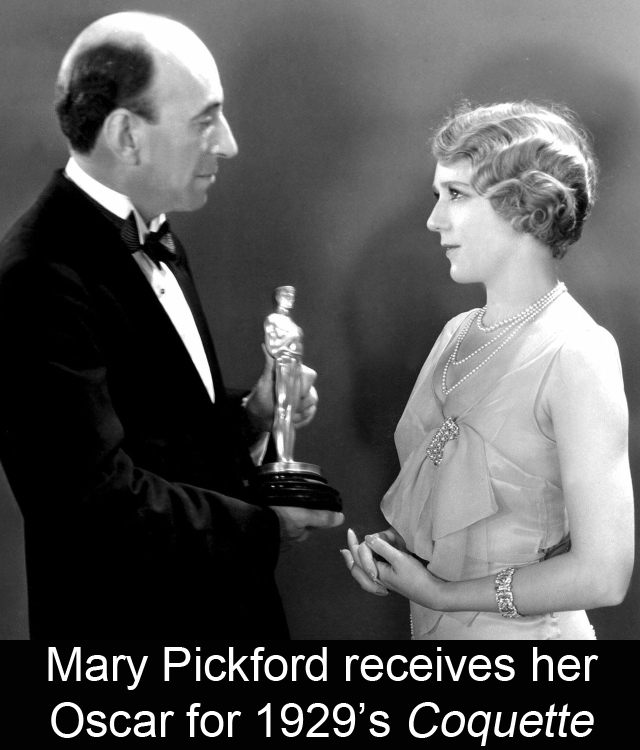 In 1929, the first Academy Awards ceremony was held at a private dinner in a Los Angeles hotel, honoring the very best in cinema. Subsequently, the popularity of the awards took off like a rocket and two ceremonies were held in 1930, celebrating film in 1928-1929 and 1929-1930. Torontonian actress Mary Pickford won the second award in Oscar history for Best Actress — for her role as flirty Norma Besant in Coquette (1929). Though a Canadian, Pickford was named "America's Sweetheart" for her famous curly hair and unforgettable onscreen presence. Pickford also proved a large help with shifting the popularity of silent films over to talkies. Her career began in 1916, and there is no denying that she was a true film icon in her day. Pickford would later take home an honorary Oscar in 1976.
Pickford also kicked off an era of Oscar dominance for Canadian actresses. French-Canadian actress Norma Shearer would win Best Actress at the third Academy Awards ceremony for The Divorcee (1930). Shearer also secured a second Best Actress nomination that year for Their Own Desire (1929). Marie Dressler made it three years in a row for Canadian actresses, winning for Min and Bill (1930) at the fourth Academy Awards. Dressler was nominated for Best Actress the following year for Emma (1932), but didn't take home the award. Still, Pickford, Shearer and Dressler made an impact in American films during the 1930s, making Canada proud, and dominating the Academy Awards.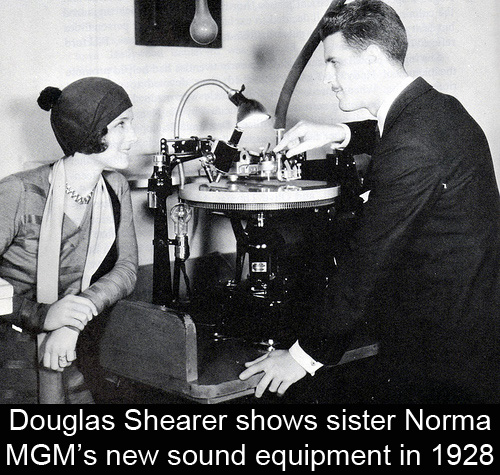 But when it came to men, Norma's brother Douglas Shearer was one of the most influential and award-winning filmmakers in history. He revolutionized film sound and recording, winning an astounding 12 Oscars during his three-decade-long career. He even received a nomination for his special effects work on The Wizard of Oz (1939). On top of the vast amount of Oscars and involvement in film sound, Douglas and Norma would also become the first Oscar-winning siblings.
The '30s were rounded out with an honorary award for Canadian producer Mack Sennet, who in his short career produced 1,121 films! He directed 315 of them, and appeared in over 350. Winnipeg-born actress Deanna Durbin also won an Honorary Academy Juvenile Award in 1939 (shared with Mickey Rooney) for her work in a string of successful movie musicals.
The late 1940s had two prominent Canadian actors who found themselves in award winning roles. Nova Scotia-born actor and WWII vet Harold Russell won Best Supporting Actor for The Best Years of Our Lives (1946), the film that also won Best Picture. Russell's work in the film and his wartime background would earn him a second award for "bringing hope to veterans". Legendary filmmaker John Huston directed his Canadian father, Walter in his Oscar-winning Best Supporting Actor role in the Humphrey Bogart picture, The Treasure of the Sierra Madre (1948) — a gritty tale about three men overcome by greed and gold. Oscar history was made again that year when John Huston won Best Director; making the two Hustons the first Oscar-winning father and son.
After the '40s, Canadian films and Canadian actors seemed to disappear from Hollywood. Work and energy was put into television, instead of the big screen. The only significant Canadian Oscar threat during the 1950s and early-'60s was Jack Warner, a film executive who co-founded and was president of Warner Brothers Studios. He took home two Oscars: the Irving G. Thalberg Memorial Award in 1959, and Best Picture in 1965 for producing My Fair Lady (1964).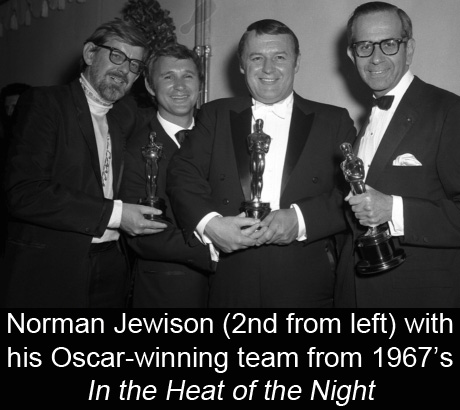 During the volatile 1960s, the studio system fell apart, and more personal groundbreaking films began to hit theaters. Legendary director Norman Jewison became a household name after directing In the Heat of the Night (1967), the controversial racial thriller starring Sidney Poitier. The movie became a classic and won Best Picture in 1968. Jewison followed it with Oscar-nominated films like Fiddler on the Roof (1971) and Moonstruck (1987). Jewison arguably became one of the most influential directors of his time, and later founded the Canadian Film Centre in 1988.
Other Canadians followed in his footsteps, including the mastermind behind sci-fi phenomenon The Terminator, James Cameron. He later directed what was then the highest-grossing film of all time, Titanic (1997), which received a record-breaking 11 Oscars including Best Picture. The only movie to take in more money than Titanic is Avatar (2009), a 3D award-winning epic directed by none other than James Cameron. As for acting, Winnipeg-born actress Anna Paquin earned a Best Supporting Actress award at age eleven for her performance in The Piano (1993) — the second-youngest winner of all time.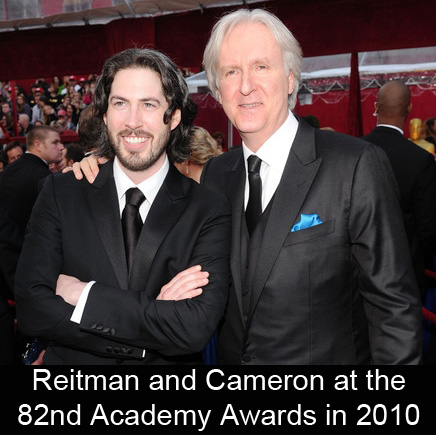 Today, actors and filmmakers from the North continue to churn out award-winning performances and films. Writer Paul Haggis won accolades and Best Picture for his controversial movie Crash (2005). Jason Reitman directed critically-acclaimed dramadies Juno (2007) and Up in the Air (2009). Sarah Polley received a Best Adapted Screenplay nomination for her Canadian film Away From Her (2007). And French-Canadian director Denys Arcand won Best Foreign Language Film in 2004 for The Barbarian Invasions (2003). Finally, the impending 2013 Academy Awards ceremony includes a nomination for Best Foreign Language Film for the Canadian-made Congo-shot drama War Witch.
So it is very evident that Canadians have been involved in Academy Award-winning movies. From acting to producing to (most prominently) directing, Canucks have been a driving force that have helped create some of Hollywood's best-known movies. The Canadian heritage and culture may not always be right there on the screen, but we can still see some of these amazing people and the traits they have gained from a Canadian upbringing. Many do come to the United States to further their dreams and ideas, but their ideologies and background tends to shine through and remain a characteristic in their lives. Now at last we can see that Canadians are indeed in the film industry, they do make movies, and have won (and will win more) Oscars.