(Publisher's Note: Originally published in January of 2014)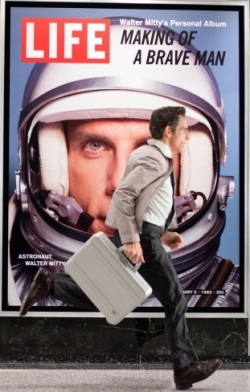 2013 was a great year for cinema. Hunger Games fans were treated to a sequel that arguably surpassed its predecessor in every way. Tom Hanks delivered his best screen performance, in Captain Phillips, since being stranded alone on a desert island in Cast Away. Gravity was essentially a one-woman show that featured Sandra Bullock floating in space, but managed to have audiences gripping their seats. Before Midnight treated fans of the Ethan Hawke/ Julie Delpy films with a new glimpse of our favorite tourist's tumultuous lives. Ben Stiller directed a long-awaited remake of the daydreaming inspirational film, The Secret Life of Walter Mitty. Matthew McConaughey's drastic weight loss for Dallas Buyers Club had everyone talking about the health and safety of the actor, as well as the true story that inspired the film. Yes, 2013 might just have been one of the best years for film in the decade so far. But I still managed to whittle down what I consider the best of the past year, and now present my Top-10 favorite films of 2013: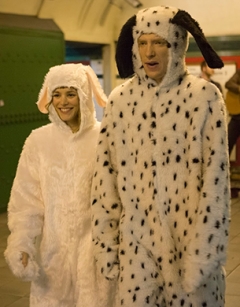 10. About Time: When you think of classic time travel movies like Back to the Future, you are instantly reminded of different times and great adventures. About Time has none of that. When awkward ginger-haired Tim turns 21, his father (played by a fantastic Bill Nighy) informs him that the men of the family can travel back in time within their own lives. When asked what Tim will use this power for, he replies, "To get a girlfriend, I guess." This is what makes this film so brilliant. I can completely relate! If I had this power, that's exactly what I would use it for. Even better, we see Tim fail at this. And for most of the movie, he gives up and rarely uses his special power. It's such a different movie that completely comes out of left field. A time travel movie with literally no action might sound like a bore — but with perfectly-timed comedy, great performances by Domhnall Gleeson and Rachel McAdams, and a touching dramatic element about life and death, this little romantic comedy is my guilty pleasure of the past year. It's also worth noting that this is Rachel McAdams' third film about time travel, and arguably her best.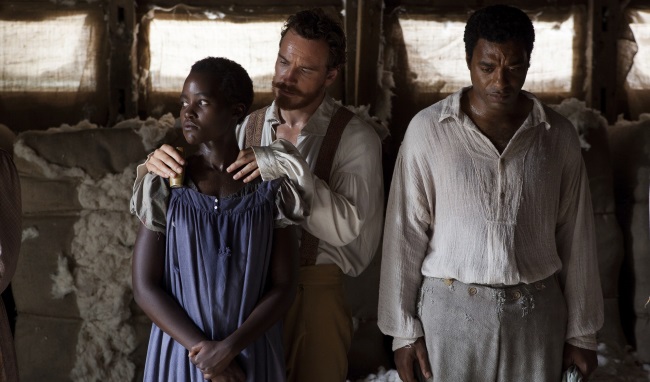 09. 12 Years a Slave: The true story of Solomon Northup, a free man sold into slavery will leave everyone depressed, speechless, ashamed, and wounded. Told under the beautiful backdrop of 19th Century America, strong supporting performances from Michael Fassbender and Lupita Nyong'o make it a must-see. Fassbender delivers one of the most evil performances in recent history, while Nyong'o breaks your heart with every word and desperate action. This is not just a period piece about racism and slave-trading, it's a film that represents a part of history that sends your emotions into turmoil with every cracked whip and tightened noose. A particular hanging scene will leave you out of breath, guaranteed. Chiwetel Ejiofor has emerged as a frontrunner for Best Actor, and the film itself for Best Picture, at this year's Oscars — which makes sense. This film is incredibly powerful, as is the cinematography that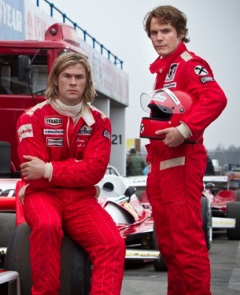 perfectly captures the vast cotton fields. I will say Brad Pitt's lazy performance and huge star presence is the only real flaw. Doing without Pitt would clearly have been for the best. But according to director Steve McQueen, without Pitt, the film would not have been made.
08. Rush: If there is one thing that you will feel after watching Formula One cars zoom around a track for two hours, it's that you'll want to drive fast. This Ron Howard sports drama chronicles Niki Lauda and James Hunt's racing rivalry in the 1970s. What makes this film entertaining is the stark contrast between the characters and performances. Chris Hemsworth plays Hunt as a womanizing, surfer dude-type athlete. Daniel Brühl might just scoop up a Best Supporting Actor Oscar with his performance as an uptight Niki Lauda. With ups and downs, crashes and comebacks, the film itself is like a nonstop heart-pumping race. Thrilling, sexy, often funny, and never slow, Rush lives up to its name. Though it has proven to be less-than-historically-accurate, we can forgive Ron Howard and cheer for Hunt or Lauda, depending on your mood or personal preference. If you're a fan of 1970s hair and fashion, that will no doubt hold your attention the whole way through too.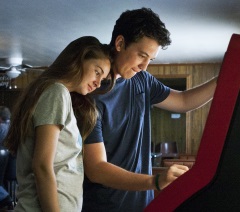 07. The Spectacular Now: Halfway through this movie, I stood up and said to myself "This is one of the worst movies I've ever seen. I hate this! I hate the characters, I hate everything about it." But I made myself sit through it, because I decided that I had seen worse. And then it dawned on me: I hated it because it was so incredibly realistic. The people, the situations, it all felt so familiar. We follow irresponsible Sutter in his senior year of high school. After a break-up with his popular girlfriend, he rebounds with a dorky loner played by Shailene Woodley in the best performance of the year, hands down. It may sound like your typical high school drama, but it is done so well that you both hate and love the characters. You can relate to them because everyone goes through relationships like this. I felt like I was watching myself, or people that I went to high school with. It unfolds with twists on familiar coming-of-age themes, but sticks out as a triumph about love and growing up. Don't miss this indie gem!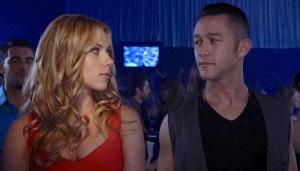 06. Don Jon: Speaking as a 21 year-old male, and after viewing this film, I can confidently say that I have never seen so much internet porn in my life. First-time director Joseph Gordon-Levitt constantly intercuts clips of porn throughout his touching comedy about a modern-day Don Juan who would rather spend his nights with a computer than a real woman. Its social commentary about porn addiction today is a groundbreaking subject that we haven't really experienced on the big screen yet. Gordon-Levitt dives in headfirst with an unapologetic look at a lothario's life in the modern age. His performance is spot-on, as is a trashy Scarlett Johansson, and a scene-stealing Tony Danza. Don Jon is not for the faint-of-heart, but I do highly-recommend this unique and original comedy. Once you see it, you will feel better about yourself and hope that Joseph Gordon-Levitt will be behind the camera more often in coming years.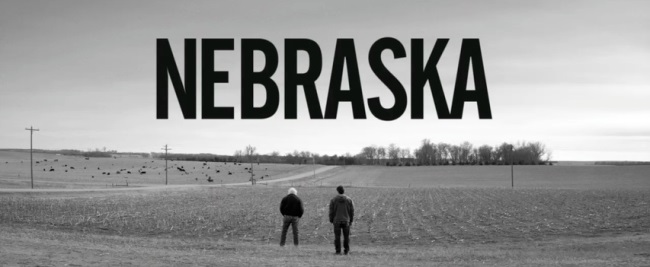 05. Nebraska: Often thought of as one the most-boring U.S. states, Nebraska comes to life in haunting black & white through Alexander Payne's comic tale about an elderly man and his son driving across the country to claim a sweepstakes prize. The wheat fields and flat prairie serve as a backdrop for Bruce Dern's unforgettable alcoholic, Woody Grant, who looks for a purpose in life as his memory begins to fade. Saturday Night Live alumni Will Forte also delivers a strong performance as Dern's confused son. We follow the two on a strange road trip that helps them bond and get in touch with former family members. If you're an Alexander Payne fan, don't go into this expecting an Alexander Payne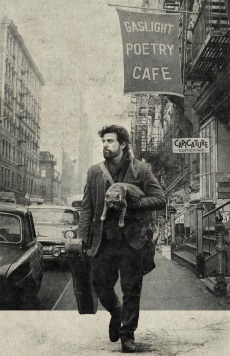 movie. This is his greatest low-budget feature, that arguably has the greatest heart. This film will hit close to home with anyone who has aging parents. Don't let the black & white stop you either. Next to Bruce Dern's performance, it's what gives the movie its heart and soul.
04. Inside Llewyn Davis: I love folk music. I love the Coen brothers. And if I had to pick any time and place to live in, it would be 1961 Greenwich Village. Those who don't share my affections will hate Inside Llewyn Davis. Half of the film is composed of musical performances by a surprisingly-vulnerable and soft Oscar Isaac, and a loveable Justin Timberlake. The other half is John Goodman rambling in the guise of a disgusting (but hilarious) drug addict, and a cat that keeps escaping and reappearing throughout the movie. If this sounds enjoyable to you, then there's no doubt it will be one of your favorite movies of the past year. What I loved was the way it captured Greenwich Village at a time of cultural change, and the music which that inspired. Having spent the past summer in New York City, I hung around Washington Square Park and the West Village streets, soaking up what remains of the bohemian culture. This movie made those streets come alive with catchy new folk songs (Especially the bizarre "Please Mr. Kennedy"), and dingy bars like the Gaslight. Of course, all of this is overshadowed by a cute cat that arguably steals the show — doing nothing more than run in and out of doorways. Is this the Coens' best movie? Of course not. Is it targeted at those who have certain special interests? Yes. I happen to be of those people, and if you are too, it's a must-see.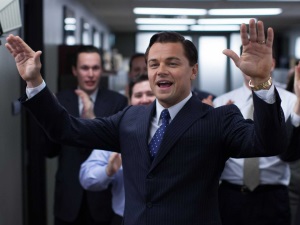 03. The Wolf of Wall Street: In 2007, Leonardo DiCaprio read a book about Jordan Belfort, and his true story of greed and excess while working as the head of a Wall Street brokerage. Since then, DiCaprio has fought to bring this story to the big screen, ultimately funding the film privately so that it would remain untouched by censors and editors. This also marks his fifth collaboration with Martin Scorsese, which had my attention from day one. After viewing this three-hour epic, I was floored at how much swearing, drugs, nudity, and sinful behavior Scorsese was able to keep in; and I wanted to be a part of it by any means necessary. Wolf of Wall Street is a nonstop party that lets Leo show his comedic chops, and allows Scorsese to return to the Goodfellas narrative form. In fact, it's basically a funnier version of Goodfellas, with more F-words and a lot more full-frontal. Trust me, when you see it, you will be shocked at how much sex and drug-use is happening within such a mainstream film. That being said, this movie is simply fun; I laughed and cringed and found myself entertained the whole way through. If you have loved anything these two have cooked up before, you'll surely be amused with this little cesspool of filth and greed. What's even more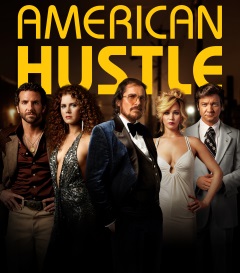 amazing is that a lot of it actually happened, prompting you to take a shower and remove all of your investments after the credits roll.
02. American Hustle: Following the success of The Fighter and Silver Linings Playbook, David O. Russell is proving to be Hollywood's best director. And with Christian Bale, Amy Adams, Jeremy Renner, Bradley Cooper, and of course Jennifer Lawrence leading the all-star cast, this was going to be a surefire hit no matter what. The 1970s soundtrack, awful '70s clothing, and over-the-top wigs put you right into a gritty gangster crime caper with colorful characters that amuse and delight. Christian Bale packed on the pounds, and Bradley Cooper curled his hair to make the time more believable. Well believe me, everything done by the director and ensemble cast works. Though the plot does get a little slow at times, you still feel like you're in another era, watching oddball hustlers and FBI agents team up to bring down corrupted politicians and mob members. Louis CK and Robert De Niro round out the cast in memorable cameo roles, while Lawrence once again attracts everyone's eyes with an unhinged character. Basically, if you like any one of these actors and the 1970s, you'll love American Hustle. I will also note that David O. Russell must love Goodfellas and Casino, because it feels like a '90s Scorsese mob thriller. In fact, this is probably the best mob thriller since Goodfellas. Though that may be due to a strange shortage in that genre.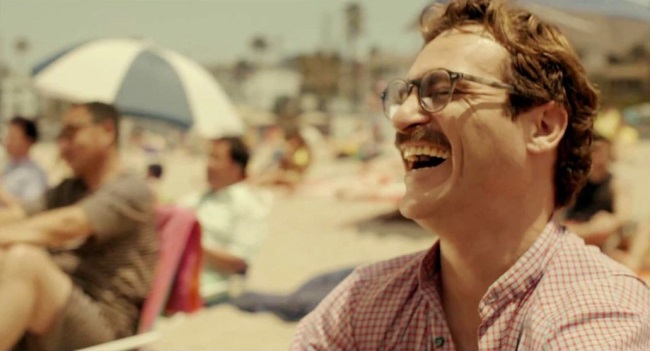 01. Her: Joaquin Pheonix continues to emerge as one of the contemporary greats, as is director and screenwriter Spike Jonze. Her has a simple plot in which a lonely man in the not-too-distant future falls in love with his computer, which is superbly voiced by Scarlett Johansson. Filled with laugh-out-loud moments, and times of deep reflection and meaning, Her evokes this day and age of technology overuse and decreasing interaction. The look of the film was inspired by Shanghai architecture, with appealing ultra-modern décor and a heavy use of orange and red. If this was the future, I would gladly embrace it. Yet in Spike Jonze's vision, we find that people hire others to write loving letters to their friends and family, constantly chat online through a small earpiece, and play video games featuring foulmouthed aliens. Amy Adams, Chris Pratt, and Rooney Mara round out this large and talented cast, but it truly is Phoenix who carries all of the emotion and depth with a painful look hidden behind his dopey mustache. He basically finds himself running around and talking to a nonexistent person. They do call what they have a relationship. But when it comes to sex, I will warn you that it gets painfully awkward. Due to the timely message Her carries, and the questions it raises about loneliness and interaction, it tops my list for best film of 2013.