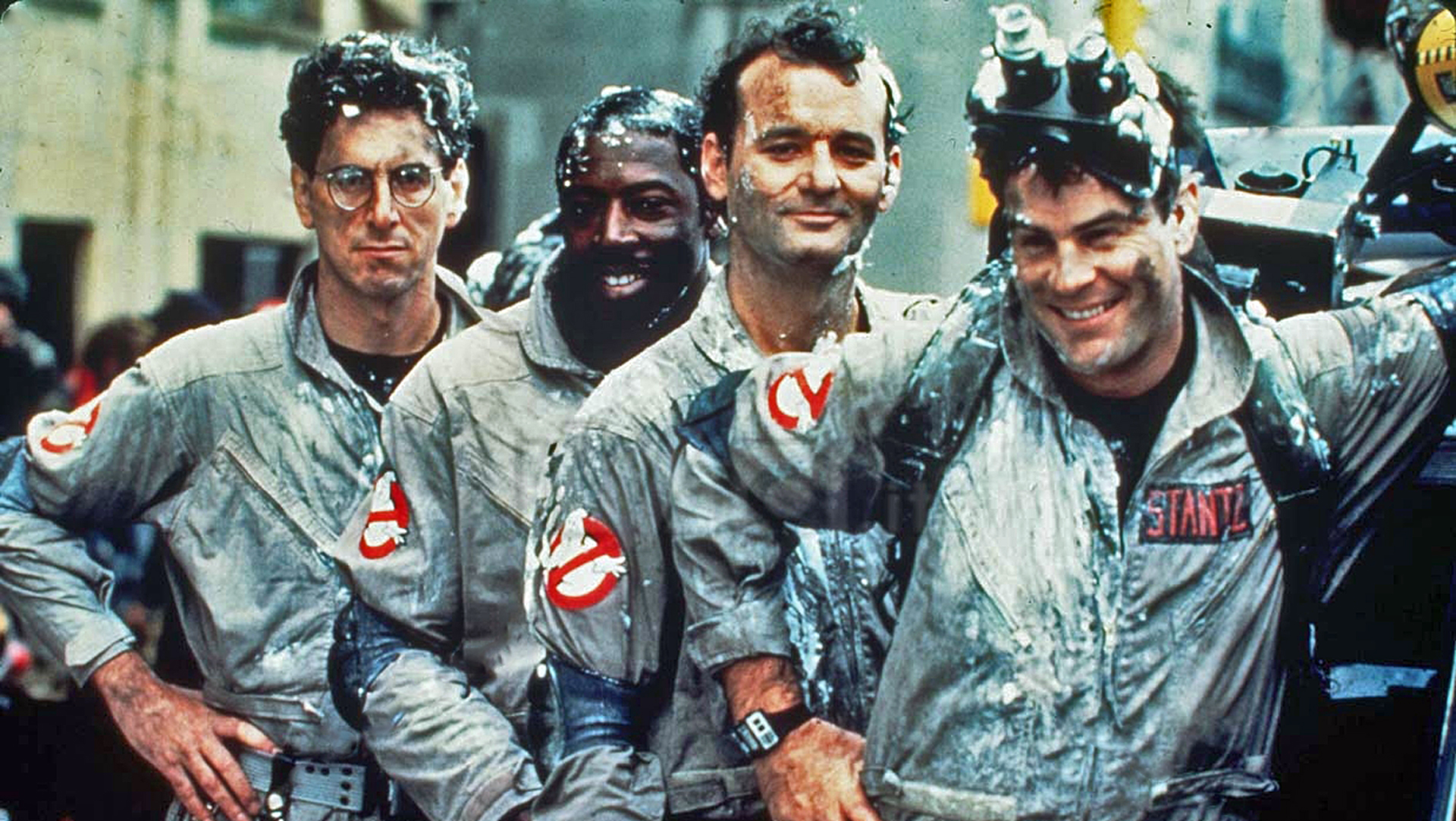 (Publisher's Note: Originally published in March of 2014)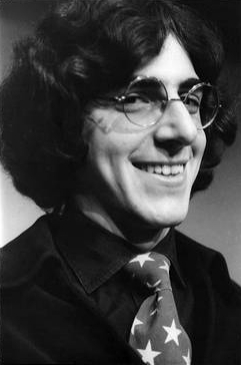 The late 1970s and early 1980s are probably the best time for on-screen comedy that we'll ever see. Saturday Night Live and SCTV dominated television. Movies like Animal House, Caddyshack, National Lampoon's Vacation, and Ghostbusters graced the big screen and are still quoted today to the delight of comedy nerds everywhere. And of course, comedy records like those from National Lampoon and live stand-up material became a hit with teenagers and young adults looking for a laugh. Yet whether you were into comedy back then, or are discovering classic gross-out teen sex movies for the first time, you must of course thank one man in particular: Harold Ramis.
Harold's passing was quite a shock for fans and comedy lovers. To be fair, he hadn't made a film since 2009, and (arguably) a good one since 1999. But it was due to old age and a battle with a rare disease that we weren't graced with a new Harold Ramis comedy for five years. However, the world was eagerly awaiting Ghostbusters III, which was finally green-lit after many years of teasing, convincing, and stalling. But with the loss of the "nerdy" Ghostbuster, it's tough to say what will happen to that film. We can still enjoy the large body of work that Ramis has given us since the '70s. Everyone has seen at least one of his movies, or quoted one in a conversation. I know I can't golf without pretending to be Carl Spackler from Caddyshack, or "celebrate" Groundhog Day without watching the movie. I also can't look at the history of Canadian comedy without thinking of Mr. Ramis.
I had a lengthy discussion with a friend after hearing Harold had passed away. The majority of it was a debate over whether or not Ramis was Canadian. I mean, when you list names like John Candy, Rick Moranis, Dan Aykroyd, it's perfectly natural for Harold Ramis's name to also fall into that list. He had memorable characters on SCTV like "Station Manager Moe Green". But in truth, Harold Ramis was born and raised in Chicago — an American who started his career on the Chicago Second City stage.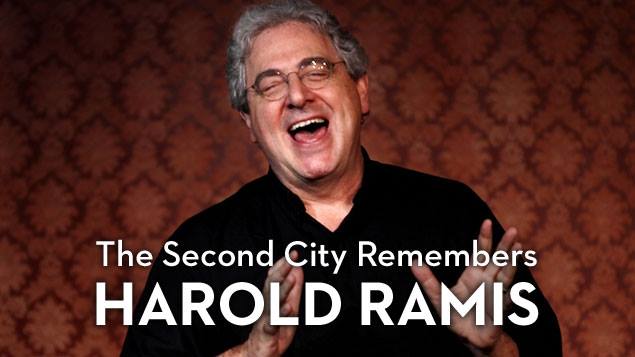 It was there that he met collaborators John Belushi and Bill Murray. At the same time in Toronto, a plethora of comedians graced the Canadian Second City stage — like Dave Thomas and Eugene Levy. Ramis took his leave in 1972 to work on the National Lampoon Radio Hour.
In 1975, Canadian Lorne Michaels gathered a dream team of comedians like Chevy Chase, Gilda Radner, and Toronto Second City alumni Dan Aykroyd to be a part of a new sketch comedy show, Saturday Night Live, which would change comedy television forever. As for the other comedians like John Candy and Catherine O'Hara who didn't make the SNL cut, they started their own show called Second City Television (or SCTV) which broadcast from Canada. They recruited Harold Ramis to write and perform.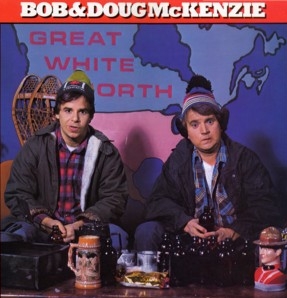 SCTV was a uniquely-Canadian television show that was cheaply made, but hilariously written. The cast shined with cutting-edge characters from talented impersonators. Canadians everywhere responded well to it, and often quoted lines and skits — including those from "Bob & Doug McKenzie", which became so popular that is spawned a comedy record and the cult classic film, Strange Brew. This, after originating as a throwaway sketch making fun of Canadian content by showing the ramblings of two beer-loving "hosers". SCTV became a hit in the United States too, where SNL writers and cast became fans and saw the show as a comedy goldmine rather than a rival. However, SNL did try and recruit Harold Ramis by offering him a writing position. Even though it was the hottest show on television at the time, Ramis felt a duty to stay in Canada and write for SCTV. He ultimately left in 1979 to find success in film.
Harold's first cinematic writing credit was the smash hit Animal House, directed by John Landis. The John Belushi frat classic was one of the biggest movies of 1978, and opened the door wide for new opportunities. Instead, Ramis found himself working back in Canada on a Bill Murray comedy called Meatballs. The Canadian classic is about a poorly-run summer camp in Ontario. Ramis wrote it,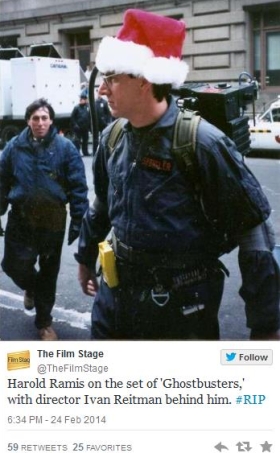 working with director Ivan Reitman on the first of several successful collaborations. Meatballs also launched Murray's film career, demonstrating his marketability with both Canadian and American audiences. Impressive for a film with a shoestring budget, which didn't guarantee Murray the starring role until the first day of shooting.
Harold's career took off as he found himself behind the camera as a director. He wrote and directed the mega-hit sports comedy Caddyshack, the first installment of the National Lampoon Vacation movies, and the Robin Williams film Club Paradise. But it was his relationship with the Canadian Reitman that produced arguably his biggest accomplishments. He wrote and starred in the Reitman comedy Stripes, alongside Murray and SCTV cast member John Candy. And of course, he wrote and starred as Egon Spengler in Ghostbusters I and II.
Near the end of Ramis' career, his Canadian connections still remained. He was never shy about appearing at a SCTV reunion or collaborating with comedic canucks. He played Seth Rogen's father in Knocked Up, and directed Michael Cera in what would prove to be his final film, Year One.
Other Ramis films like Analyze This with Billy Crystal and Robert De Niro attained financial success, while the comedic fantasy Groundhog Day made a lasting impact on comedy around the world. Canadians will certainly remember his hilarious stint on SCTV, and movies like Meatballs and Stripes. Though Canadians would love to claim him as one of our own, he is and always was a native Chicagoan. Yet Ramis did help shape Canadian comedy, and featured some of our brightest stars in his films. Ghostbusters III is apparently still a go, but it will definitely not be the same. Harold's films inspired a new generation of comics and he gained a new generation of fans, including myself. He will be sorely missed, but I'm sure we can all agree that he is one ghost we would not be afraid of.