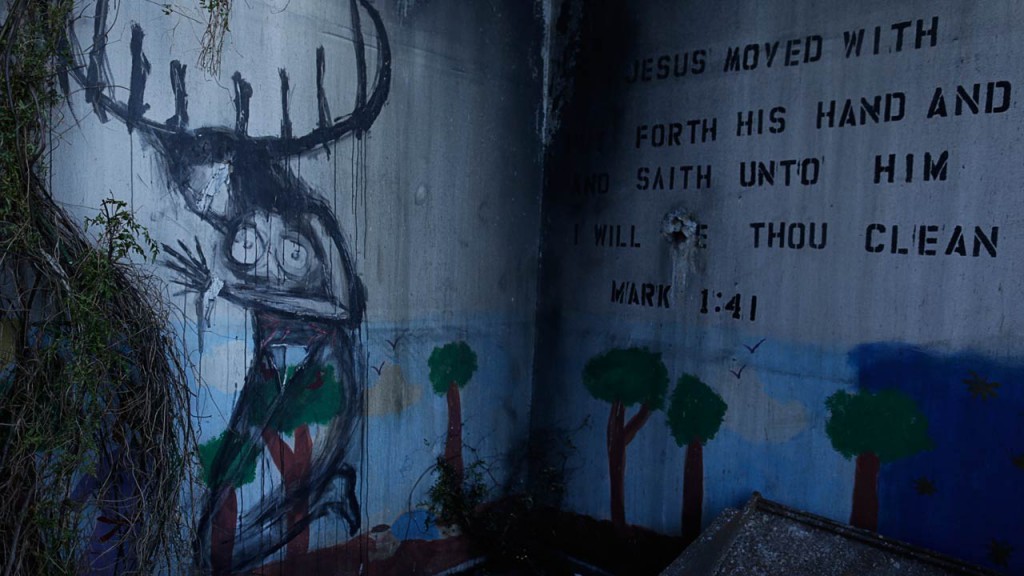 (Publisher's Note: Originally published in March of 2014)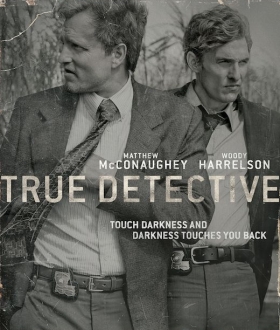 Whether at work, or at school, or simply on the street, you have probably overheard a group of people talk about how good the previous night's episode of True Detective was. I'd overheard so many of those people talk about how great the performances were, and how insane the twists were. Yet, being a movie guy, I dismissed it. Then halfway through the season, I decided to check it out… and now I've become one of the show's many fans. I am completely obsessed with True Detective, and think it is one of the greatest shows I have ever watched. I know, you're doubting me. But that's probably because you haven't watched it.
What makes True Detective such an interesting viewing experience is that it's only eight episodes. That's it. Eight one-hour episodes make up the season and completely tell the story — an anthology series, which changes its cast, characters, and storylines each season. Being the very first season of True Detective, it has set the bar high for the ones to follow. Created by Nic Pizzolatto, the eight episodes follow a 17-year long murder case worked by two detectives: Rust Cohle and Marty Hart. When they find a naked woman's body in the woods with a set of deer antlers strapped on her head, they plunge themselves head-first into a case featuring cults, odd wicker sculptures, and a dark criminal known as "The Yellow King". We also get a glimpse of the home lives of the detectives, and the family & relationship problems they deal with while trying to solve the case.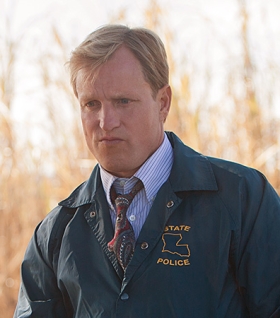 The show features two memorable lead performances by veteran actors Woody Harrelson and Matthew McConaughey. Both have garnered Oscar nominations and box office success, so some viewers have found it surprising to find these two popping up on the small screen. But I'm not surprised. Woody Harrelson is one of the most versatile actors in the business. He started out as the loveable bartender Woody Boyd on Cheers in the '80s, then moved on to dramatic film roles, and by the mid'90s had cemented himself in that vein with Natural Born Killers and an Oscar-nominated performance in The People vs. Larry Flynt. Of course, Woody still showed up in comedies as a broken-down bowler in Kingpin, or a slayer of the undead in Zombieland . More recently, he snagged another Oscar nomination for The Messenger, and doing high-profile work as Haymitch in The Hunger Games series. It's safe to say this man can play any type of role, light to dark.
McConaughey is a different story. After making waves as Wooderson in the 1993 cult classic Dazed and Confused, he found success in 1996 drama A Time to Kill. Yet, he's also chosen potential career-killing roles in poorly-received comedies like Fools Gold and panned action flicks like Sahara. His only arguable hit during the 2000s was the Kate Hudson comedy How to Lose a Guy in Ten Days, which has become a light television staple. However, 2011 marked a turning point in his career, which critics have nicknamed "The McConaissance" — do to the darker and more-complex roles he has tackled. This was marked by a return to working with Richard Linklater in Bernie, which came the same year as The Lincoln Lawyer, then 2012′s Mud, and 2013′s The Wolf on Wall Street. All received glowing reviews. But his role as Ron Woodroof in the real-life-based drama Dallas Buyers Club would solidify his turn as a serious actor, and earn him an Oscar.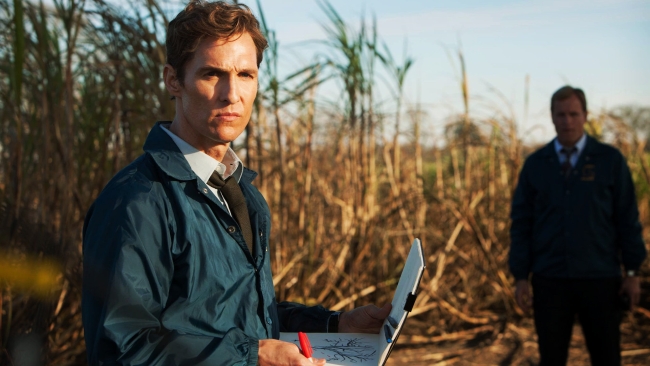 McConaughey has said he took the job as dark and edgy cop Rust Cohle after reading only two pages of the script. He added that it seemed like a movie, but gave him a much longer timeframe to explore and develop the character. Both McConaughey and Harrelson produced the show and are known to be good friends. They've appeared in movies together, like EdTV, so it is no shock that their on-screen chemistry is pure gold. Both actors take the characters and slowly reveal layers and complexities, while channeling intensity and never letting up over the eight-hour run.
Another factor that makes this show fascinating is the setting of Louisiana. It is hard to imagine the show taking place anywhere else. The swamps and marshes add a real creepiness, while rundown homes in the heart of the woods are truly the stuff nightmares are made of. The vast fields and natural greenery provide a perfect foil for the characters moods — and make me want to visit Louisiana. Not to get murdered, of course, but to see the beach, ride a pontoon boat, and listen to the bluesy rock music the show utilizes so well. That kind of geographic magnetism is important, but I'm not sure this is what the show-runners were going for. Yet in the midst of the dark story, you can't help but admire how great this place would be to visit.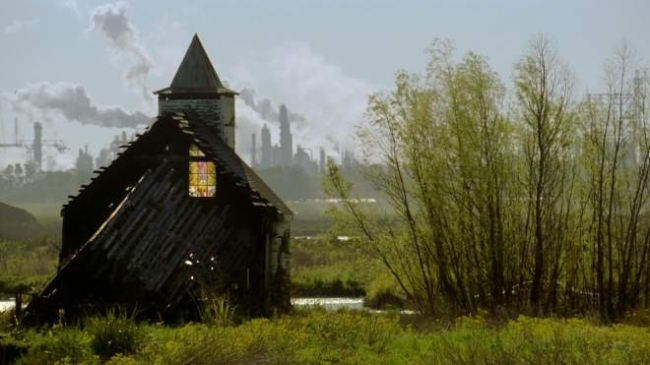 So would True Detective make a good movie? It has two central characters and one major plot. Yet that plot is allowed to just slowly unravel, and take all the time it needs to reveal the killer and bring him face to face with our heroes. But the answer is still yes, it could make a great murder mystery movie full of twists, darkness, and soul. But fans would agree that this would be a far-inferior version of the TV show. The fact that Rust and Marty get things wrong, give up, and take years to discover new leads is what makes True Detective fascinating. The characters grow on you, until you can't look away and when they're in danger. You really truly feel scared for them. This is what TV is doing right now that is so exciting: telling movie-scale stories in television form. This allows for more development of the plot and characters. And the only downside is that when it ends, you don't know what to do with yourself.
True Detective's first season is at an end, and fans like me wave a tearful goodbye to Rust and Marty. For me, it is arguably McConaughey and Harrelson's best performances, and deserves a re-watch to fully understand and appreciate its complexity. Especially if you like crime shows. Now I eagerly await season two, even though it will be a whole new show. Anthology as a style can be risky, but certainly has its payoff. Because when you think about it, this was basically four movies in one. And as soon as you get a glimpse of McConaughey with long grey hair drinking a beer and recounting his story, eight hours will feel like a second.