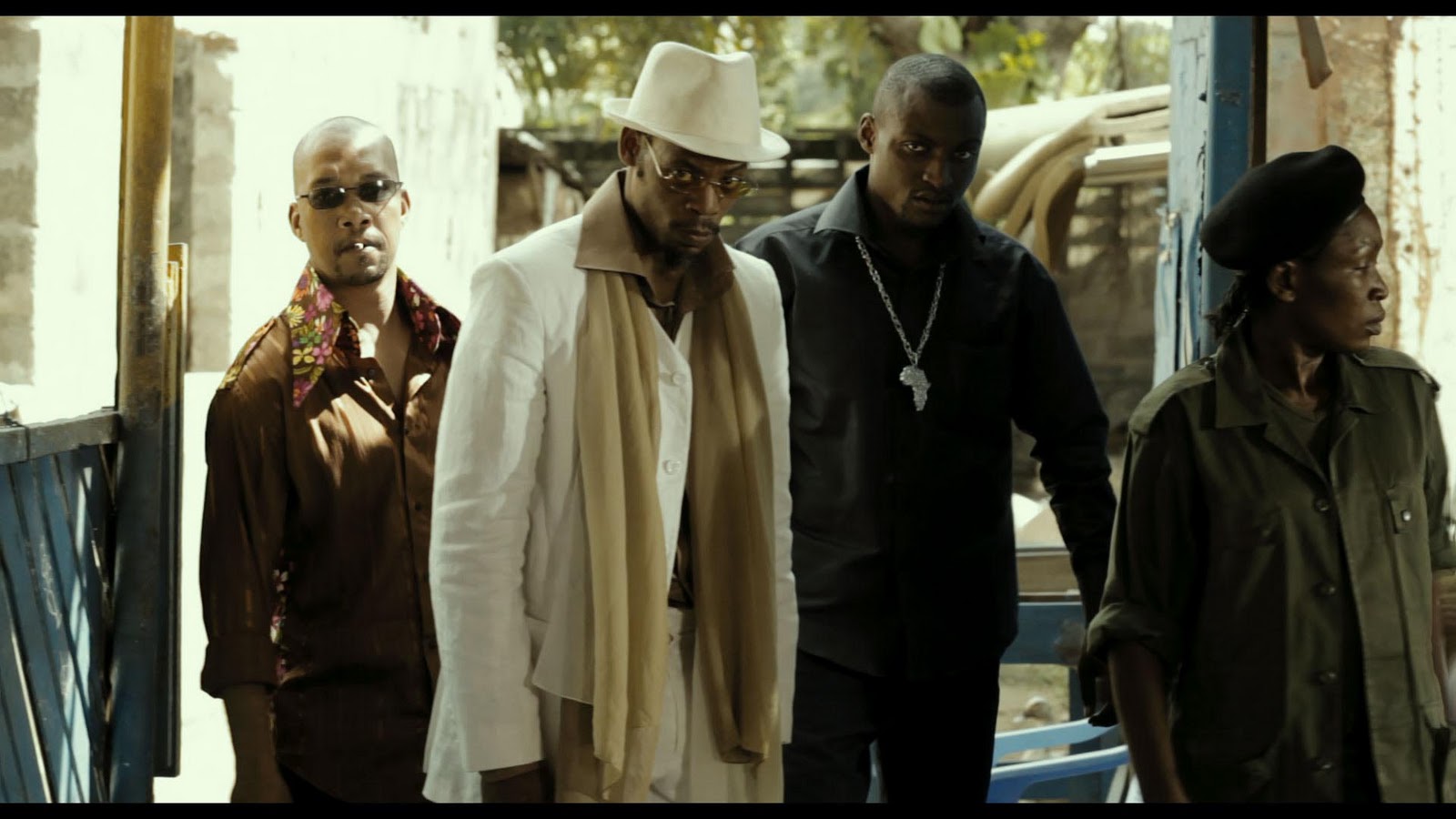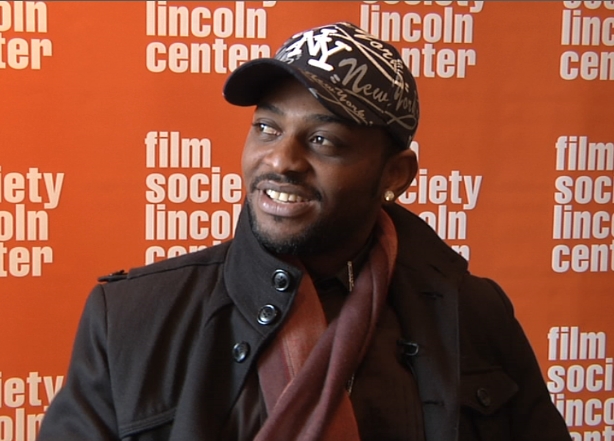 Who: Patsha Bay Mukuna is a Congo-born singer and star of the Kinshasa-set film, Viva Riva!. He was selected by director, Djo Tunda Wa Munga to play the physically-demanding role of small-time Congolese gangster, Riva, despite Mukuna having no screen acting experience. The film opens with Riva returning home to the capital of Congo after a decade away — rolling in with a truckload of hijacked gasoline that's worth a fortune, since Kinshasa is out of fuel — but closely pursued by his old Angolan gang that he stole the gas from. A few weeks after Viva Riva! dominated the 7th Annual African Movie Academy Awards in Nigeria — winning Best Picture — Mukuna and co-star Hoji Fortuna (AMAA Best Supporting Actor winner for the Angolan gang's vicious leader, Cesar)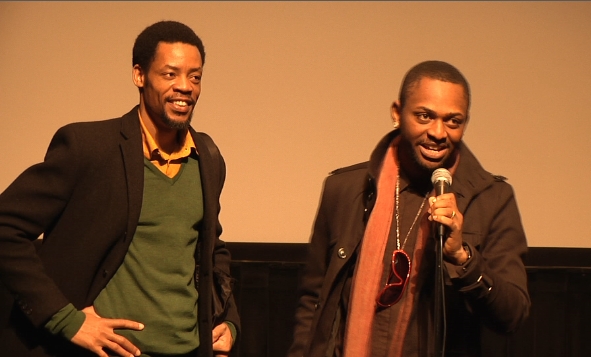 presented a special screening of Viva Riva! at Lincoln Center as part of the 18th New York African Film Festival. Ahead of the film's upcoming official New York City premiere, Camera In The Sun filmed an interview with Mukuna at The Film Society of Lincoln Center. We discussed the making of Viva Riva!, Kinshasa's nightlife culture and the critical role of diaspora Congolese artists in growing that country's film and music industries.
[Publisher's Note: Special thanks to The Film Society of Lincoln Center, and Sophie Gluck PR]
What was the Nigerian film industry response to Viva Riva! winning big at the 2011 AMAA's?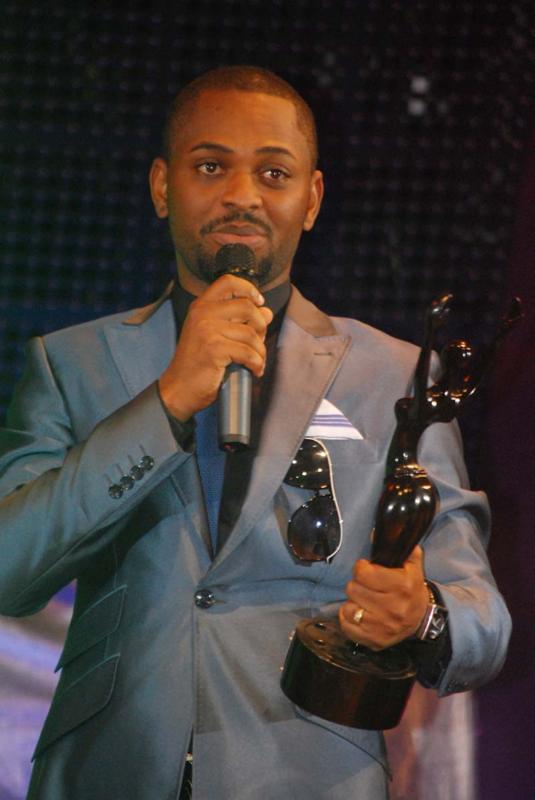 Yeah, we had six awards. And Nollywood was just like, "Oh my gosh, how come these people can come and just sweep all of the awards?" It was just like a surprise.
I watch a lot of Nollywood films. But I just think that some of them are good, some of them are just like, OK. But you know, I'm talking about quality. They're used to doing quantity, but for the quality, it's just still a little bit down I think. But I'm a big fan of Hollywood first, because this is the biggest market in films.
You know, Viva Riva! I think is one of the films in Africa who is actually representing the future of African film. It's different with Nollywood's movies. Because in Nollywood, it's just… I don't know, I used to see some Nollywood films, but it's just like it's for the African community. You see, it's just more for Africans, but I think that Viva Riva! is a film with big ideas. We can screen it everywhere, and it's gonna be just a good film to see.
What is your music like, and could you make a career within Congo's music and film industries?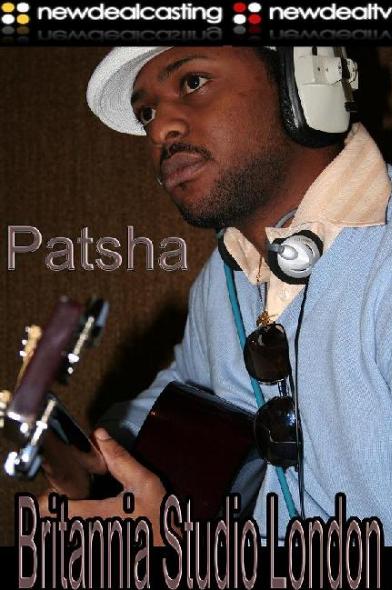 I had influences from many countries, and I think that my music is not really a traditional typical African music. I used to do R&B, pop, you see just because when I grew up that was the music I was listening to. It was just R&B, pop, soul music and a little bit of rock. But actually, I'm trying to mix in some African sonorances inside, then I can have the Afrobeat pop. Yeah so, I think it's just something exceptional. I hope that one day people will have the chance to listen to me as a musician as well.
I love my country. That's why I used to be there, and to do some stuff there, because I want the culture of my country to go all over the world. But I think that the future for the music industry is up to people like us. If we come in Europe or in U.S.A., we try to make big names, and then go back in the country, try to create some music industries. That's gonna be the future of the music industry in Congo. But actually there's no industry, so I prefer to do my music in Europe or here in U.S.A., and that will be good for me, because I can earn some money. Because you know it's not easy to earn money in Congo,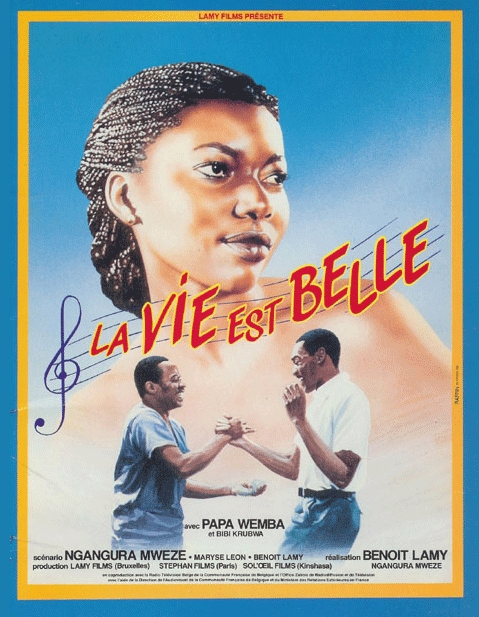 because there's no industry. So, I think that if I have the chance to release some stuff here in U.S.A., or over in Europe, and got success with that, I should come back in the country to make some music industry and insure that the future of music will be safe in Africa as well.
Twenty years ago there was a movie called La Vie Est Belle [Life is Rosy]. That was a great movie. And it was just like a chance to start a real cinema in Congo. But I don't know why it just stopped. And the film was a great film. It was shot with a musician as well. And his name is Papa Wemba. He's one of the greatest in Congo actually. So I don't know, maybe Viva Riva! is just a remix of the La Vie Est Belle, because I'm a singer, but I think this time we're just gonna go forever.
How has traveling as a musician affected your worldview?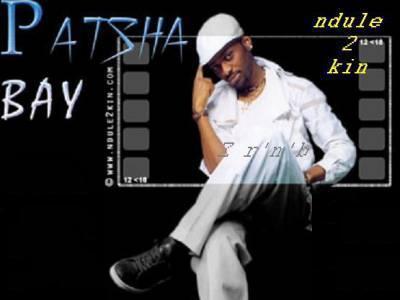 I grew up in Congo, but I used to travel in some other African countries, so I think that I got culture from many countries in Africa. But I grew up in Congo, and my father used to be a teacher, so he went to many places in the country, and I used to travel with him in the country, so that's why I think that my culture is more African and mixing cultures. After I started with the music, I had some travels in Europe, in Asia, and this is my first time in America and New York actually. It's not for music, but it's for the movie, which I think is just the same. You know, movies, music, it's just the same business.
How did you get cast as Riva, and how did you prepare for the role?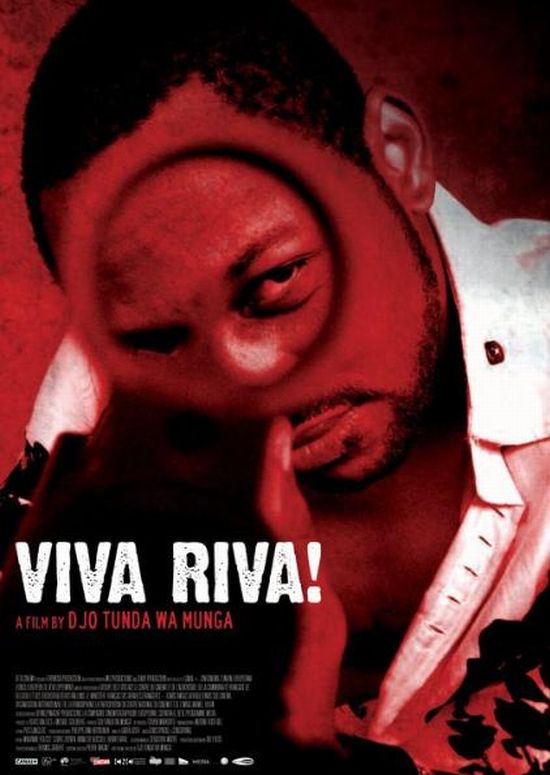 How did I become Riva? Let's talk about it. First, I would like to say that I'm the last one to arrive in the casting, because I wasn't in Congo when the casting began. And when I just arrived, I was dropping a friend in the casting. And when I came there, the producer just saw me and told me, "Hey guy, did you come for the casting?" I said, "No, I don't even know what is happening here." So he told me, "Just try to do the casting first, yeah?" I did, and the director just saw my rushes and he called me like, "Oh my gosh, I think that there's some potential to you, and you can do this film." And I said, "Ok, let me try." And I had training — something like two weeks training — before the shooting. And so, we did the film, and I think it was very hard to do the film, because that was my first time to act. But I did it.
To get prepared for someone like Riva is not easy, because in my real life I'm a different person. I'm really not the character of Riva. So, in the training it was just like, "OK, you have to think that you are a person who don't have shame, so you can just afford anyone. And when you see a girl, just talk to her." And it was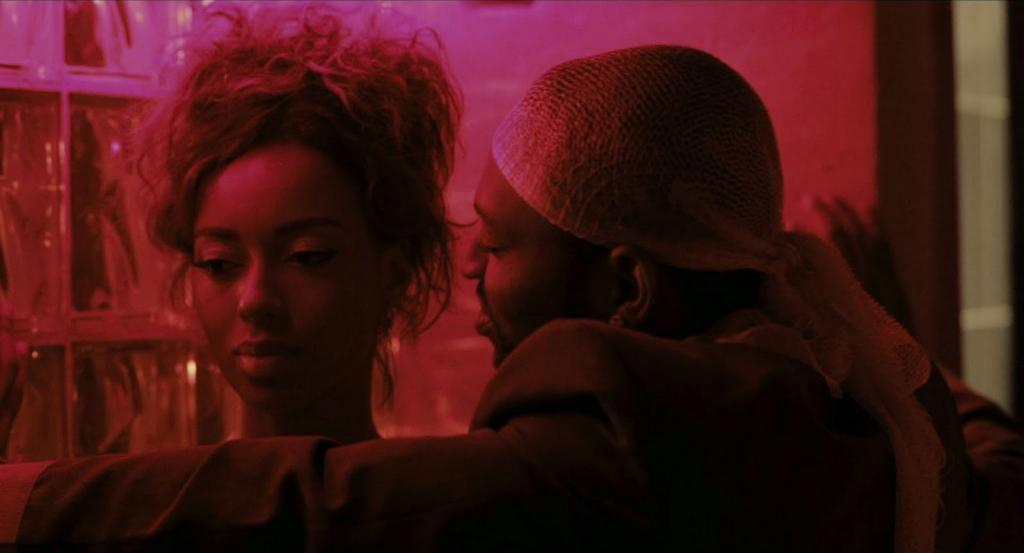 a little bit difficult, because in the training they gave me some girls like, "OK, just try to get in touch with this girl and speak to her, even if you don't know her." In the roads, in the streets, "OK, go with this girl." It's just like, "Oh my gosh." But I think that it was a good training, and I had time to understand exactly what the personality the director would like me to interpret, and I think I did it well.
Tell me about the city of Kinshasa, and the experience of shooting Viva Riva! on the streets there.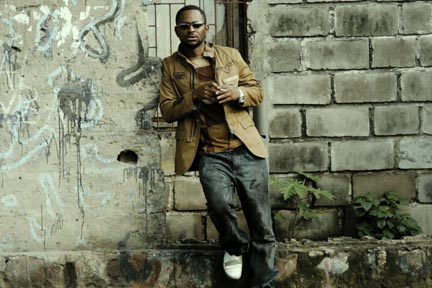 Whoa, this is a great city. This is a great city. I think in Kinshasa you can find many things that you can't find anywhere else in the world. Like, you come in Kinshasa, you can see a church here, and just next to the church you have a bar, a pub. So, it's just an amazing city, and when you arrive to Kinshasa the first thing that you're gonna have is people are very social there. Yeah, and when you're in Kinshasa, even if you get lost, you always have someone to tell you where you have to go. So, it's a very kind people, and it's a a very safe place to be I think actually. But the politics is not really going like people want, yeah, but I think that is gonna change. That's why we try, with the culture, to export the image of the country outside. Then, other countries can see what we are able to do in Congo, even though the politics is a little bit down — but the culture is there.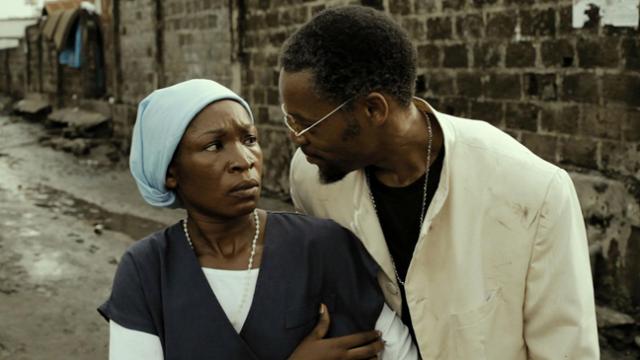 The shooting was safe I think. It was in Kinshasa. We did the filming there, and we had some good permission to shoot in the city. Because, you know, Congo was at war I think two years ago. And when we have to shoot a film like Viva Riva! — when we have to bring some guns, and stuff like that — you see it's just like, "Oh my gosh. What is it?" But I think that the shooting was safe, and we did it normally in the city, and we had good permission to do that. We didn't have a problem for that.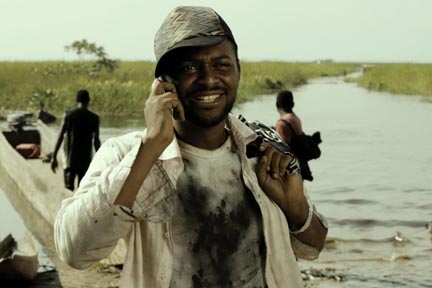 There's no place like Kinshasa to shoot this film. I think if the film was shooting in another city, there would be another feeling. Maybe a good feeling, but I think that Kinshasa has a particular feeling, and the director just made the right choice. Because, you know, I think there's only three foreign actors in the movie. One, the girl Nora, she's from France. And Cesar, the bad guy, he's from Angola but he lives here in U.S.A. And I'm a Congolese, and all the other actors are Congolese. So when you're Congolese and you want to do a Congolese film, I think it's easy to show people how we live in our real life. Because it's just like asking me to do an Angolan film. I can do it, but maybe I will not have the real feeling that Angolan people got.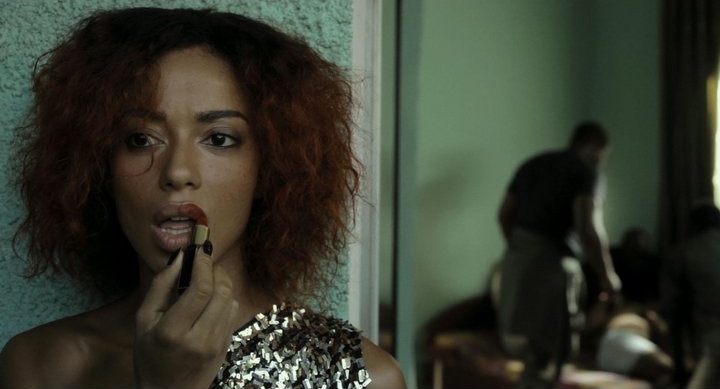 There's three languages in the film: French, Portuguese and Lingala — which is one of our traditional languages. Even when you hear Nora in the movie, she's speaking Lingala, but she's not from Kinshasa. And in the film, she's playing the role of a foreign, but living in Kinshasa. So, you can just see that she has not Lingala like me. When I'm talking in Lingala, you can feel that this is a Congolese, or someone of Kinshasa, and there is really an accent for Kinshasa's people I think, definitely.
Tell me about the Kinshasa nightlife and gas shortages that play such a big role in Viva Riva!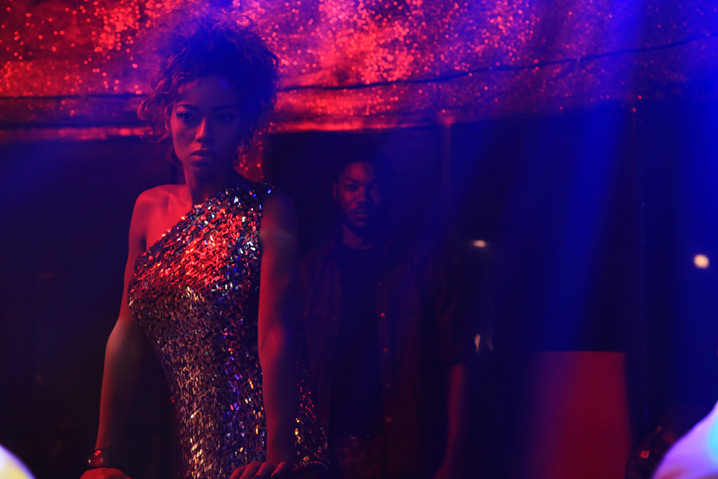 You know, in Kinshasa people love to dance, love partying. So, when you have a club you're just a rich man, because when you have a club you've got too much people who come in there because they love to dance. And in Kinshasa, you can see in the club, you can see some people come in and just waste money. They can just come and waste too much money in the club buying champagne. And you see, you can come in Kinshasa, and for one night you can spend — some people — just come, and can spend more than $5,000 in the club just to drink and to have fun. So, that's why I think it's a good business for people who have got clubs there.
Sometimes there is the gas problem, because you know we just take gas from Angola. Yeah, so sometimes when Angola's got problems with the gas, in Kinshasa you can just see the prices just growing up. So, it's good business sometimes when you keep your gases somewhere, and then when there's [demand] you can just come and sell yours, you see. It's a real problem sometimes, but actually it's not now, but it used to be.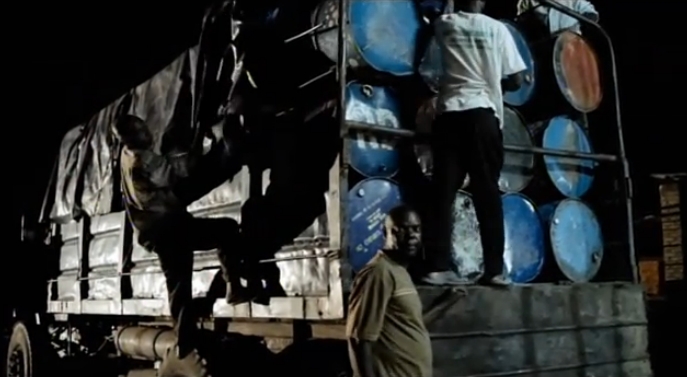 There's a little bit of tension between Angolans and Congo, and not only between Angolans and Congo. It's between all African countries, you know. It's just like we're in competition — who is the best. But Angolans used to see Congolese like people who just want to have good clothes, chilling, and they're always like, "Oh, you Congolese just do your stuff. Go and dance, and whatever." But I think this relationship is not so bad. We have some good relations, because there's too much Congolese in Angola. There's too much Angolese in the Congo. So, it's just like the same country, but in the film we try to show that little bit of difference that exists between us.
As he does many bad things, do you consider Riva the "hero" of the film?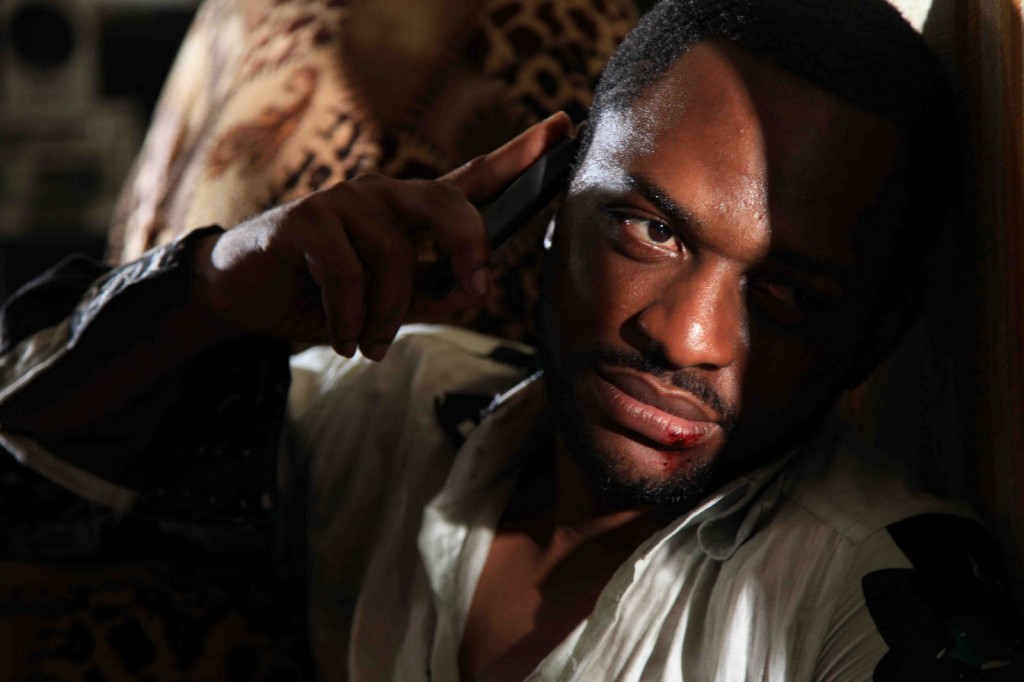 Hero? Yes and no. Yes, just because the speed of the movie, you don't have time to sleep when you watch Viva Riva!, because you just want to know what is going to happen to Riva. And I say that he's not a hero because, you know, in Africa when there's some action that we consider like really bad — just like, you see him punch his father. I think that was the baddest place in the film. And I think he's not a hero for that place, because people are just gonna see this man, he loves girls, you see he has nothing to do with his money except going to "bitches" places. And you know, hitting his father, it's just a mixed thing. Hero, yes? Hero, no? I don't know.
How important is the success of Viva Riva! to how the world views Congolese films and actors?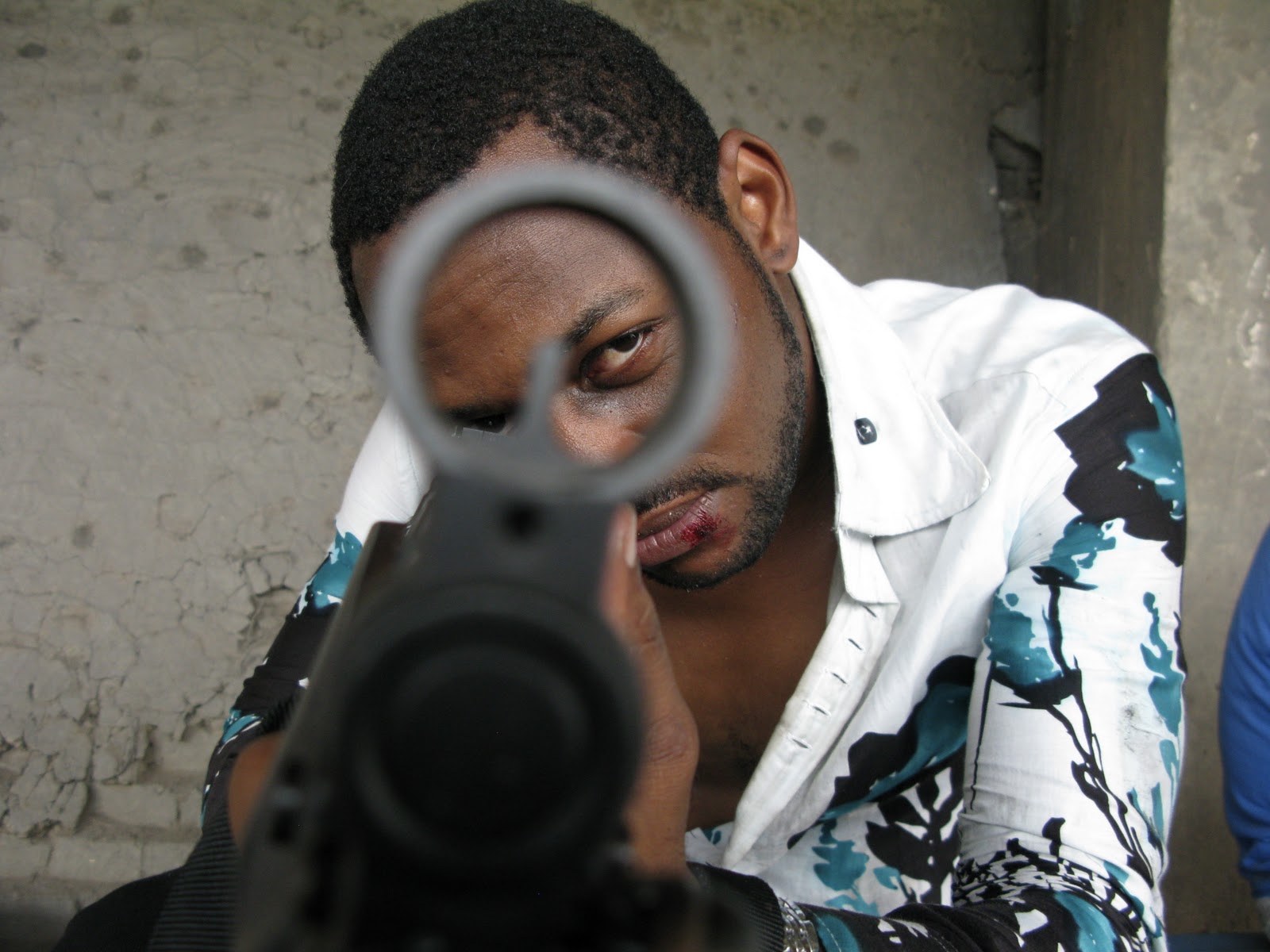 You know, our country is a big country, but we don't have ambassadors who can really show that there is something to say in the Congo. There is some talents, and there is too much potentiality to do a good job there. But I think I'm an optimist, and I think with the film Viva Riva!, we're just starting a way to become the next future big star of the Congo in cinema.
I want to do other films. Because as I told you, I think that I'm in love with the cinema actually, because it was just a good and a great experience. And I think that I have quality to do some more films. I'm just looking forward to having some other castings, and I have a chance to do some other films. Why not here in Hollywood? Why not?