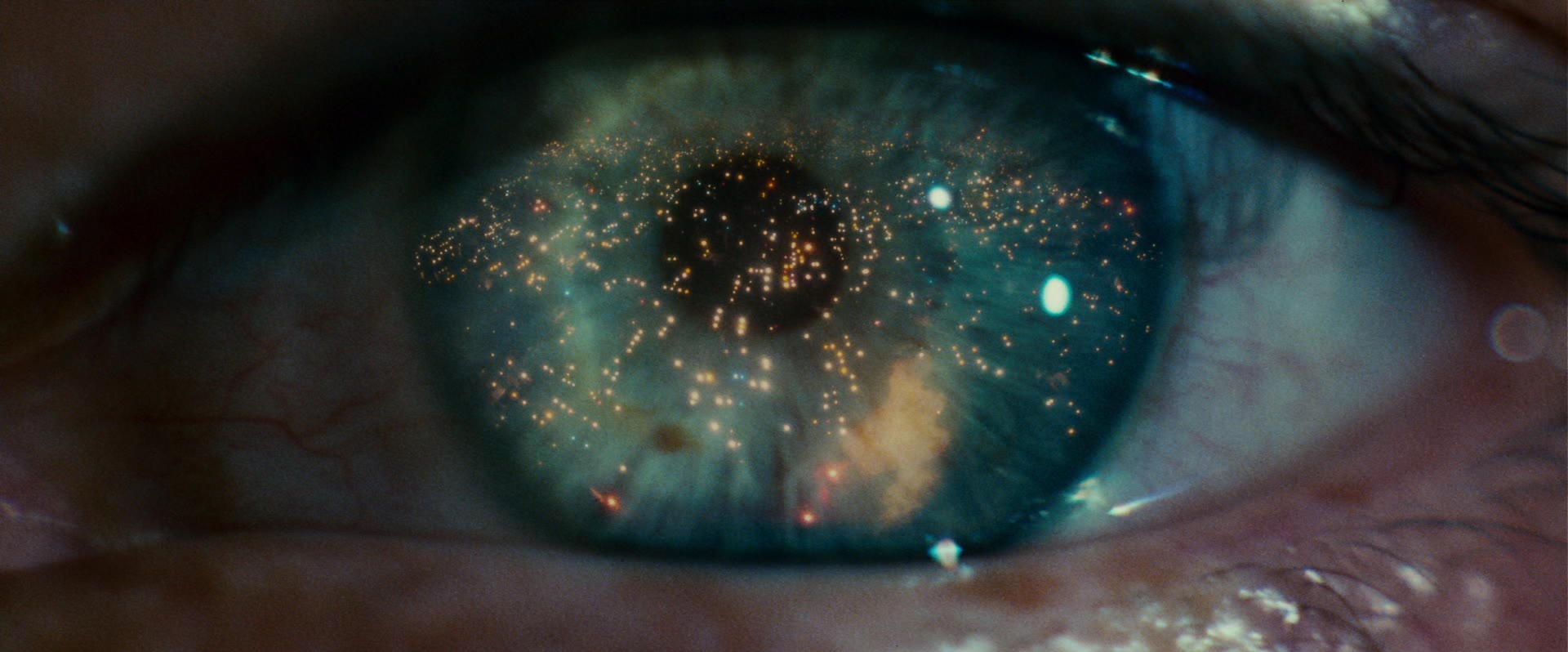 Who: Hampton Fancher is a veteran actor, writer and director whose screen career began with appearances on popular cowboy TV shows like Have Gun – Will Travel and Gunsmoke. Fancher was born and raised in East Los Angeles during a period of racial segregation in the city, the son of an Anglo father and a Mexican/Yaqui Indian mother. Fancher was almost 5 years-old when, in June of 1943, marauding bands of White U.S. servicemen descended on Downtown and East LA, assaulting Latinos — especially "Pachuco" youths sporting zoot suit attire. As he grew older, Fancher became interested in Flamenco dancing, and changed his name to "Mario Montejo." At 15, he boarded a freighter in Texas and sailed to Spain, where he studied Flamenco. After returning, he began a 20-year acting run of mostly-television roles, changing his name back to Hampton Fancher. In 1977, using a $5,000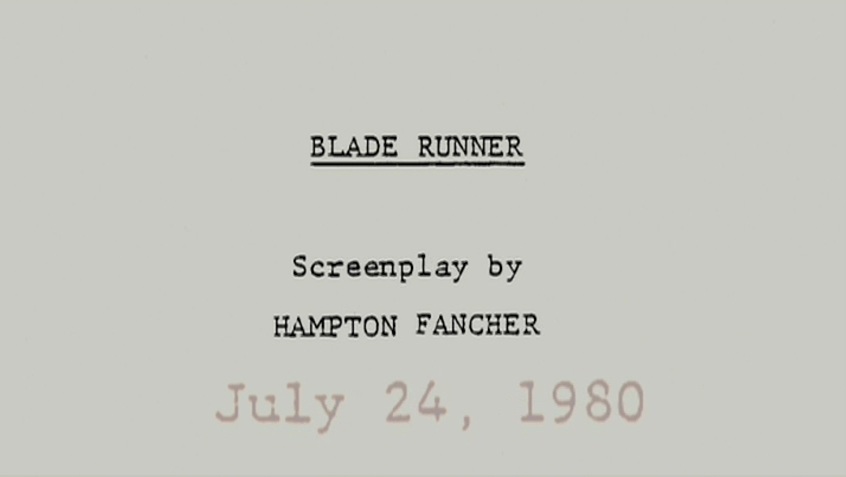 investment from actor/friend Brian Kelly, Fancher optioned Philip K. Dick's book Do Androids Dream of Electric Sheep?. Fancher's script made it into the hands of Kelly's friend, producer Michael Deeley. The Los Angeles-shot project was eventually helmed by director Ridley Scott, and renamed Blade Runner. After extensive pre-production script work, Fancher left the project and was replaced by screenwriter David Peoples, but retained an executive producer credit on the film. He later participated in the making-of documentary Dangerous Days, which accompanied the DVD release of 2007′s Blade Runner: The Final Cut — recalling how much of his script made it into the film, and a "Soup Scene" that did not.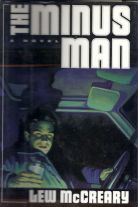 In the early-1990s, Fancher read a New York Times review of novelist Lew McCreary's book The Minus Man, penned by Anne Rice. Fancher cut out the write-up, and carried it around with him for the next few years. He later read a used copy of the book itself,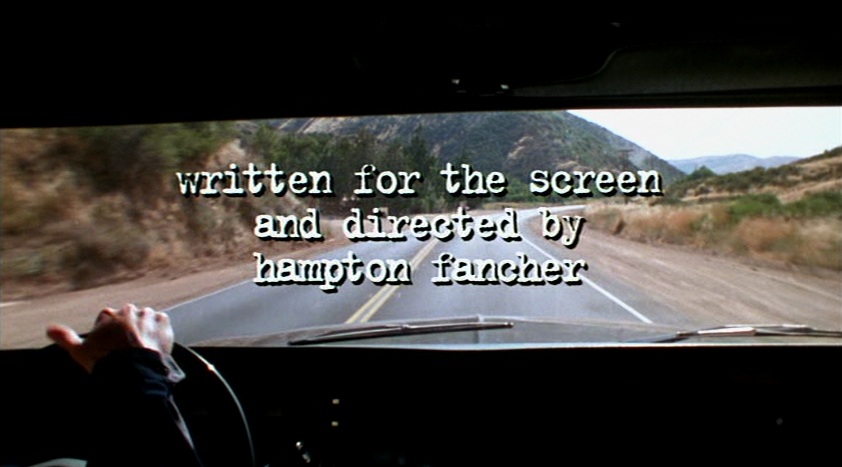 and went on to write and direct a 1999 film adaptation, starring Owen Wilson as innocuous-looking serial poison-killer, Vann Siegert. Despite an initial desire to shoot within the mountains and coast of Canada, financing forced Fancher to shoot Siegert's country-trekking poisoning spree entirely within Los Angeles County. In the Summer of 2011, Camera In The Sun interviewed Fancher at his home in Brooklyn, New York about his film and television career — where he noted a recent Hollywood film had made him consider moving back to his hometown of Los Angeles.
How did events like 1943′s "Zoot Suit Riots" affect you as a mixed-race youth living in '40s LA?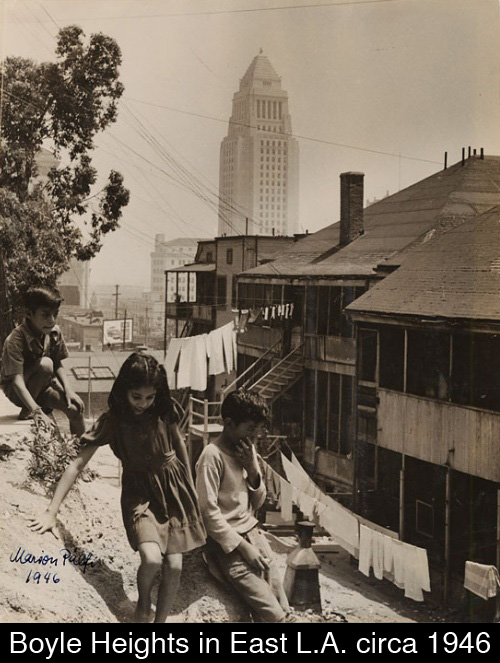 I lived in Boyle Heights, which is East L.A., and I'm half-Mexican but I'm White — and then, I was even whiter as a five year-old, six year-old. And I lived with my mother's relatives, who are Indian-Mexican. They're small, fat, dark people, and I was their responsibility and they loved me, their little White kid. And I wasn't allowed to go in the street ever. Because if I was even seen, then I was fed that story. Like, "You can't have any friends. You stay in the backyard. You don't go out in the street." This is like little dirt streets in East L.A. It was very impoverished in 1943, during the war. You know, "The Pachucos will get you, Hampty." I was living with my mother's grandmother, she's a full-blooded Yaqui, so these people were very, very protective about me getting beat up. I mean, they were frightened of me being assaulted for being a gringo, and that was the feeling. Pachucos didn't like gringos, and I grew up like that. They also didn't want me out in the sun, but their English was fucked up. I used to think the phrase was "white as a sheik." I got to be 9 or 10, and I thought, "Oh, that means an Arab's robes." But it was "You want to be white as a sheet," they used to say, "not brown." And I finally got out, and went up the street, and sure enough was jumped by three 10 year-olds. And I was tall, so I guess they didn't think I was a little kid, and I got beat up. And I was in juvenile hall quite a bit as an early-teenager, a couple times, but for an extended time. The Mexicans were tough on any gringos. Your life was in danger if you were White in that part of L.A.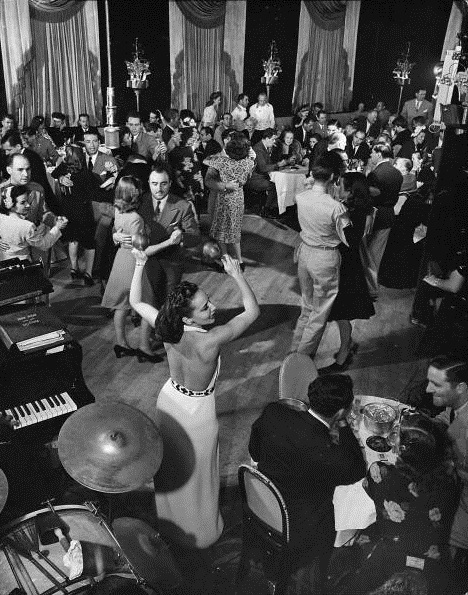 And of course I was not around the western part of L.A. either, on the beach or whatever. They didn't have Mexicans around there, and there was prejudice about Mexicans. My uncle, who was a musician, couldn't go into places he played. I mean, he couldn't recreate or eat or drink in those places. It was unspoken, but it was enforced. It was like, "Uh no, sorry, no tables." And he knew better than even to try. I mean, a regular nightclub or a regular restaurant, maybe — but nice places in Westwood or whatever, you couldn't go in if you were a Mexican.
What's your family connection with LA's oldest street: Olvera?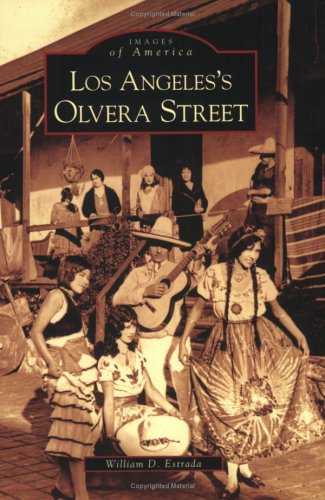 Lugo was one of the original land grant families under Cortes, and those people all were given by the king of Spain huge tracts of land as payment for their efforts in Mexico, and what was California in Mexico. And so Lugo's one of those families, Pico, all of those names you find in L.A. And you know, that's long-gone from anything in my life. I just know that we're Lugos on my mother's side. And then I move into a $25 bohemian room on Olvera street, and it turns out to be the Lugo house. And I never even saw the plaque until a couple of years later. And I look at this little plaque, and it says "1710″, or whatever, "The Lugo House."
What's your take on LA's Bradbury Building appearing in Blade Runner?
We weren't going to use LA for Blade Runner. It was Mexico city; it was Hong Kong; it was London; it was Paris. And because of the money problems, it turned out to be L.A. So I guess we were pretty close to pre-production, and Ridley said, "I found this great place, the Bradbury Building." And I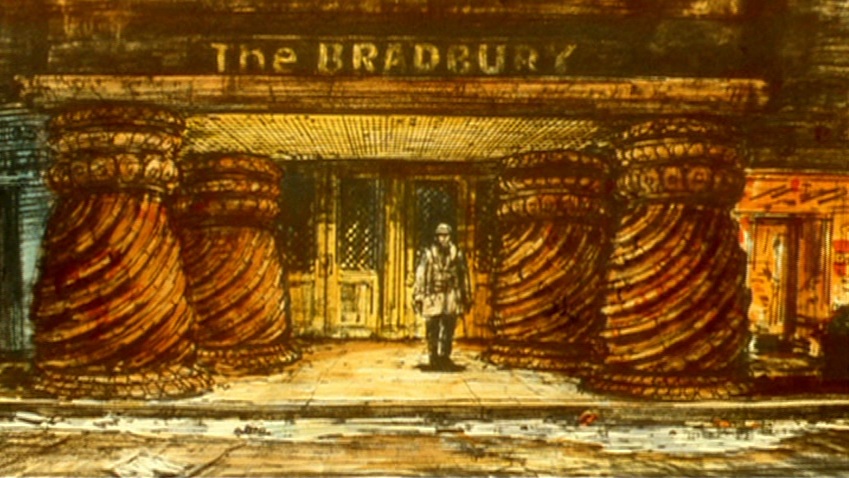 was not only dismissive, I was insulting about it. "Ridley, you don't understand. You're not from LA. That's the stupidest place you could use. You know, twenty years ago it might have been OK, but television has jaded that place. It's been used in every god-damned TV show in the world, and you can't do that." I thought I had the knowledge there, because I believed what I was saying, and I know this, and he didn't like hearing that. And then he said — and I thought it was arrogant of him, and it wasn't until I saw the film that I realized why he could afford to be that arrogant, and he knew what he was talking about — he says, "Not the way I'll do it." And I said, "Yeah, right." And I remember talking to the producer after, and I said, "The guy's an asshole, man. Talk him out of this." But, of course, he was right.
Describe the excised "Soup Scene," and Blade Runner's original environmental message.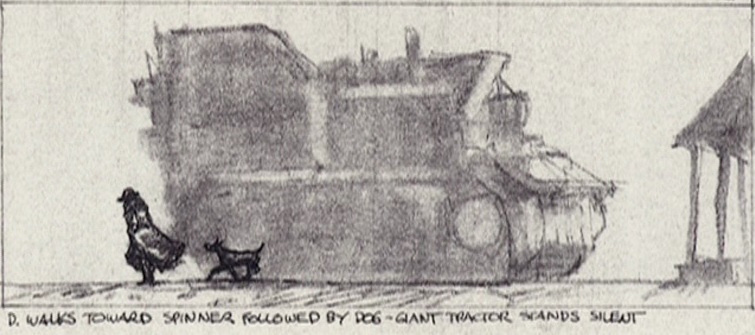 Well, there were two times in my drafts, and this wasn't talking about LA per se, where we changed our minds about what kind of atmosphere would prevail in whatever city it was. Sometimes it was heat, and everything drenched and humid — and sometimes it was snow, and everything frozen and sterile. And so we kept changing it, and I would write accordingly. Deckard showed Rachael photographs of mountains and snow, and she wants to be taken there at the end, because she's only got a little while to live, and she wants him to kill her. And that's not spoken outright, but it happens. I got the idea from The Conformist. There's a snow scene, and I always liked that scene. So there was the great outdoors, but it was only in a photograph. You know, it was something that's missing and didn't exist anymore, except it did somewhere. You could get there if you left the town — which you couldn't do.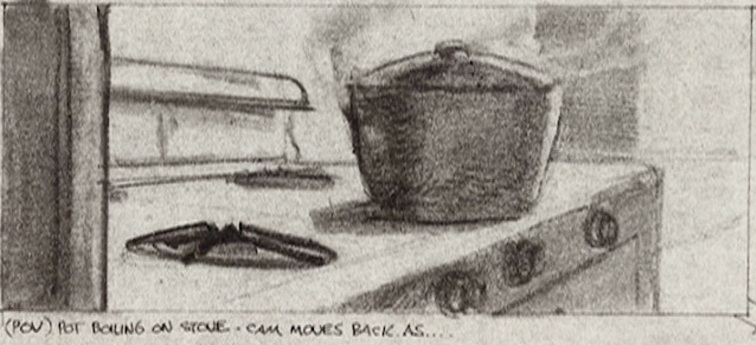 That soup scene, that started because Ridley said, "What was he doing before the Nexus 6?" Because the Nexus 6 is new, so what was he doing before? We were always trying to figure out how to make Deckard detect something. So we decided he was after — I came up with the term — "steelheads." You know, primitive androids made of metal and stuff. And so I wrote a scene where he goes to Canada, which is the only place left that kind of has outdoors, and he has to be taken there by a Canadian Indian, a Mountie. And so he retires an old steelhead there. And the reason that happened, the reason the scene was written and I came up with it, was Ridley has a wonderful way of opening a door for a writer. He just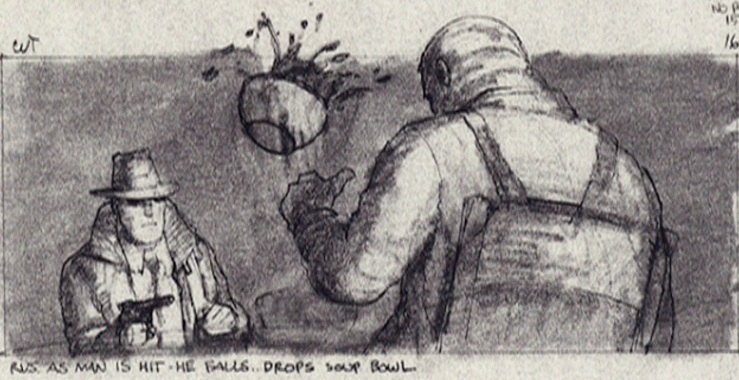 comes up with an image, an idea, and there's an osmotic transference that happens when he does that. And it happened a lot, where he would say one word to me. And in that case, we hadn't talked about anything yet. We talked about an old android, and he looked at me and he was staring at me, and I was waiting for him to get the idea and impart it to me. And he was staring at me, and he said, "Soup. Boiling soup on a stove." I went, "Fuck, I gotta get out of here. I gotta go home and write." And that scene came from that, and we were always sorry we couldn't use it, because we both liked it a lot. Because I was so knocked out, I went home and didn't sleep, and came in the next morning with the scene. And I watched him read it, and I could see it had impact. I'm actually using it in this book of short stories I'm doing, as it's written in the film, I'm gonna use it.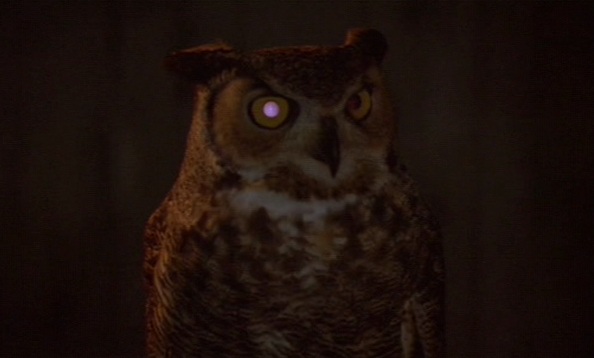 Originally, the entire motivation for everything Deckard did was to get enough money to buy a real animal, because there was so few animals left. That's what the motive was for the work he did, why he accepted the gig, and why he'd done it before. And he didn't want to do it anymore, and it was changed — not in my draft, but in David Peoples' draft, because of Ridley I suppose — when he goes to see Bryant, the Inspector of Police. Bryant says, "You want to be little people?" He doesn't want to do that, so he'll take the gig. Before, he was avid to do it. You know, he was a greedy guy who was trying to get money, and he wanted to kill these things. And that turned it completely around. But that's what was in my draft — that he wanted an animal so badly.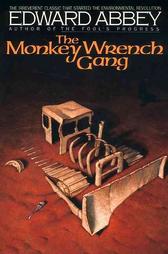 The environment. Rivers are drying up. There's no birds in the trees. We're still trying to stop that from happening, but I think in the late '70′s, Earth Firsters, the "eco" movement, that was very prominent. And I was part of that in a way, and everybody was reading The Monkey Wrench Gang. And so, I guess the driving impetus to write Blade Runner was based on that, actually. Half of it was about the environment. And that got lost in the ensuing drafts, and I was surprised and delighted that it still retained that because of what Ridley did [visually]. It was better than proselytizing or dramatizing it. It was just in the mise-en-scene of the movie. Critics are very aware of that. People got that, and yet we never stepped on it, actually. So it was just part of the atmosphere, and the feeling of the whole acid rain across this city.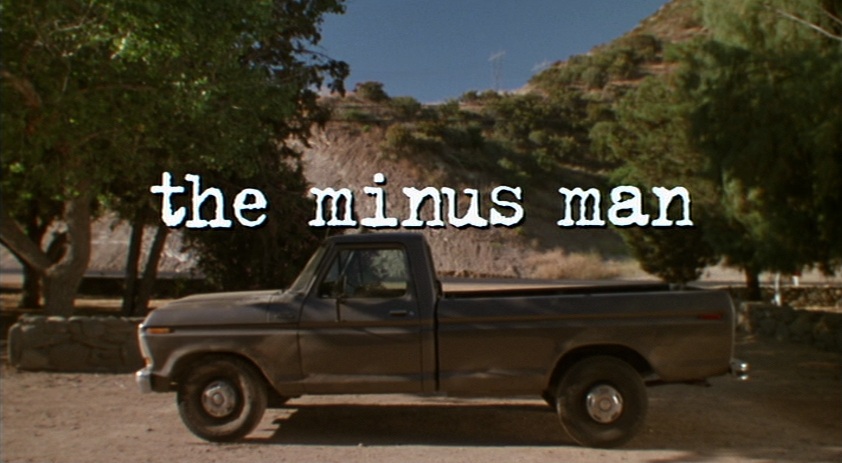 How did budget issues result in The Minus Man being shot in Los Angeles?
Originally, the first act of the film was an odyssey, and it started in the Canadian Rockies, and moved to Nova Scotia. And Nova Scotia was the place he couldn't go any further, so that's where he stopped. He followed a woman for a few hundred miles, and gave her the drink. So there was some episodic things that happened in the odyssey, and then I had a chance to do that. I mean, we tried to finance that film for two years, and it didn't work. And finally a Canadian company read it, and we got a call they want to do it, and so we met. They came down here to New York, and we were quite excited. It was just the head of the company and me, and I liked him all right, and they were gung ho to do it. But the next day, the producer who was in L.A. called me, and she'd heard from Shooting Gallery — who had wanted to do it before. In fact, the first week we went out with it a year-and-a-half before, they had wanted to do it, but would only spend $2.5 million. I said, "I need 5, because I've gotta go do this trek." And so that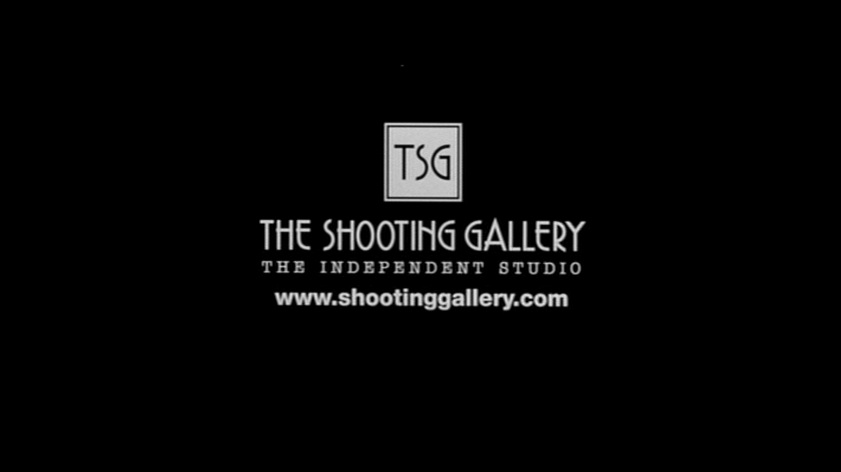 was it. I thought I could get it done. Anyway, finally I did, and the Canadian company said, "Yeah," and they gave me the $5 million, no problem. I was pretty happy. The next day the producer calls me and says, "Shooting Gallery has reconsidered this thing. Not reconsidered the money, but they really want to do it." And I said, "Fuck 'em, I don't care." [And she says] "But they really want to do it. And they will on contract, on paper, give you final cut and casting." And so I say, "Wait a minute." So I have the agent call the Canadian company and say, "Can I get final cut?" [They say,] "No way, but we'll give you best efforts for it." Which meant bullshit. And so, then the Canadians said, "24 hours, make up your mind." I don't know why, but that was the pressure of it. So I said, "I need more time." The Shooting Gallery restriction was not only $2.5 million, which meant no traveling, but they had to shoot it in L.A., because they had a union deal out there where they could make it work. And, "LA? No fucking way!" I started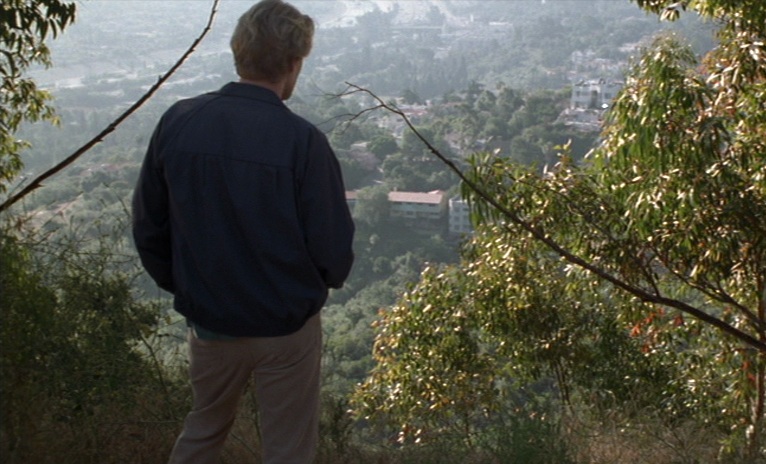 crying. It was like, "I can't shoot this in LA. Everything I've written? Everything I've dreamed of?" The two biggest gambles to me in making a film are music and location, and location might even be worse than music. Because certain things you want, you can get them in casting, you can get them in your own writing, you can get them in a production designer — whatever. You can control some of it pretty well close enough to your dream. But location? Unless you've really written for the room you're in right now, to find the room you want is a hard job to do. So I didn't want L.A. for sure, but the producer said, "Come out. Just look around." Now, I'm from L.A. I know L.A. I said, "I don't have to do this. I don't know what to do though." So I flew out, and on the way from LAX I had a car take me to where I keep my car in the Valley. And we got off the freeway, and we started to go deeper into the Valley than my mechanic's. And I saw a culvert, and I said, "Stop." And the driver stopped, and I got out of the car, and I walked over to the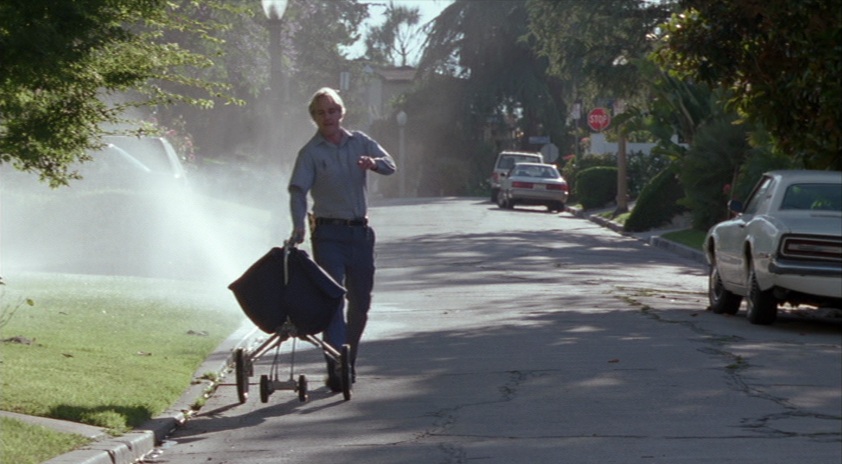 fence and looked at this concrete culvert. And something about that culvert, I just knew that as a kid I played in those kind of places. And it just hit me — I just knew I could find what I needed in LA, and rewrite the script for L.A. I liked the idea all of a sudden. So as soon as I got to my mechanic's, I called and I said, "Accept. We'll do it in L.A. for 2.5." But then it was hell. Because in pre-pre-production, the first thing we did after setting up our offices was bring in a location manager, and he studied the script. He understood it, I talked to him, and he was a nice guy. We started going out, and we'd go to Lancaster, we'd go here, we'd go there. It went on for a few days. Finally, I seemed to him temperamental, I think, because I couldn't get satisfied, and he dropped out. We got a new guy, and this guy was even better. A wonderful guy, and he started coming up with stuff, but it was hard. There was just a few locations, but there's magic in locations. I mean, there's a soul in locations –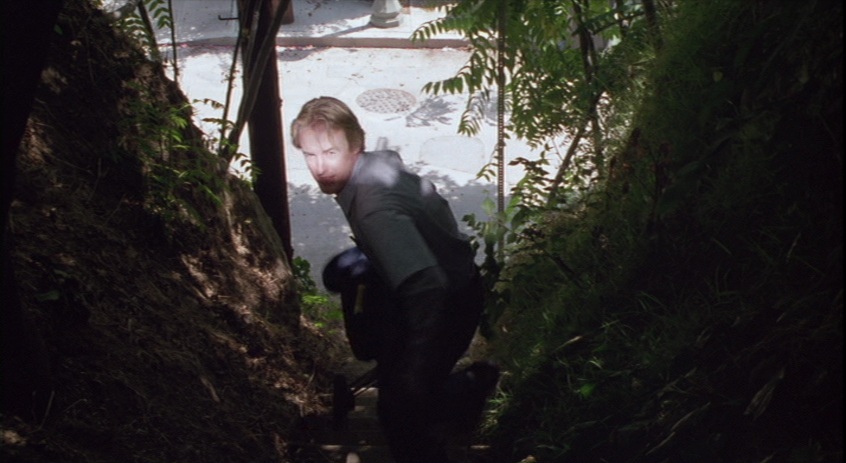 especially for the filmmaker, and to the actors I would think. And like, the house that he lives in, I couldn't find that house for the life of me. It just wouldn't work, and I went everywhere. I mean, it was tiring and it seemed hopeless at times. The hardest thing actually in that film was the locations, I think. And then I'd go out by myself. I would work six days a week, and then on Sundays I'd go driving by myself. I found the little stairs in Silver Lake that he walks up. "Ah! Got it! No palm trees? Right." So finally we put it together, and it worked. And the water was hard too, because I wanted him on the ocean a couple of times. And Bobby Bukowski, the DP, understood how to make this work.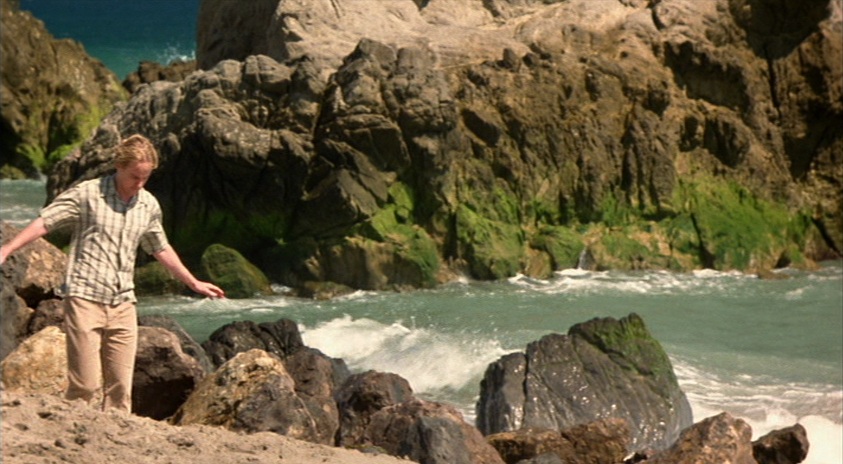 "Not at the beach. How can you get away from that fucking beach? It's not the beach we need." But I found an area just under the county line, and then with filters he made the water different, and it worked. Nobody knew where that was. You know, I wanted a wintery-type place when it was Nova Scotia, but then I decided, "OK, they might think it's the North Oregon coast. They might think it's the Gulf Coast. They will never think it's LA." That was the agenda, and it worked. I mean, nobody ever came up with L.A. — critics, whatever, people guessing.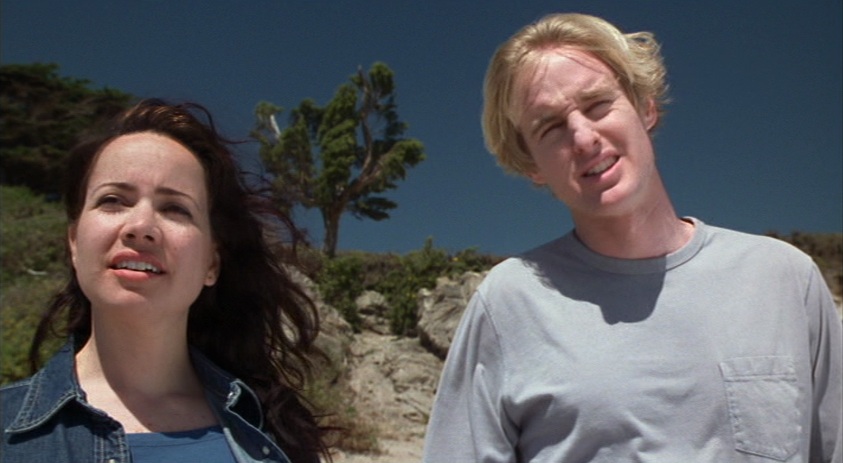 The poetry is in the mind of the filmmaker. And what I was writing, and what I dreamed of was there was a tree, and it's on this promontory overlooking the sea. There was no tree around there like that. And I was like begging, "I'll do anything, please, somehow I have to find this." And finally they came through for me. They felt sorry for the poor boy, and they got a tree that cost a few thousand dollars, and it cost a few more thousand dollars to get it there and plant it and establish it. Another thing like that was I had this dream of at the post office, Janeane Garofalo standing on an elevated platform where they load the mail. And the only place we could find to shoot the right location for the post office, they had no platform, and I started crying again — kind of literally. I mean, people felt sorry for me. And so the production manager said, "We just can't do it. We can't keep looking, because we have a schedule.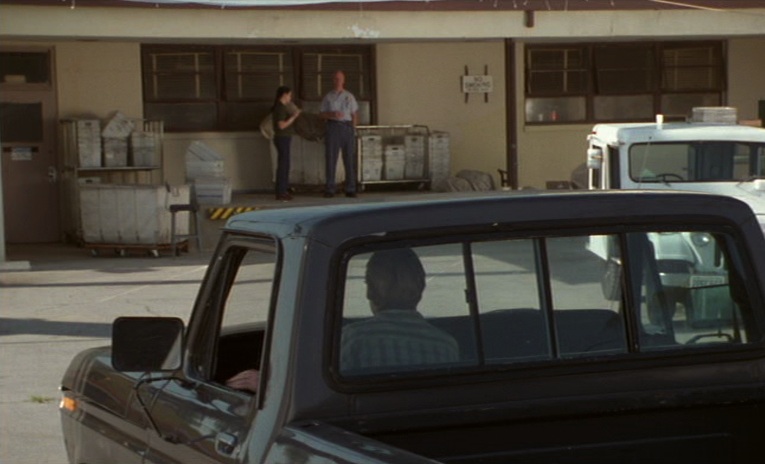 There's no way." And then grips, I think the production designer, they felt sorry for me. They got on board, and they came up with it. They found that big metal thing, and hauled it with a big truck, and they got it there. And I cried again, "Thank you! My dream has come true!" Because if they were just standing on level ground, I didn't like it. But it's just a silly thing that no one would ever pay attention to. I mean, to be misunderstood is the problem, and to be a brat is the other one. I mean, they're gonna think you're an asshole. "What do you need that couch for? We have a couch." But what we're talking about is John Ford, basically — I mean, the location is important — or Ridley Scott with the Bradbury Building. You know, you have to have this place that qualifies to make your dream come true. And the other thing I think about it, is it's like clothes for the actor. The actor needs to be in a place. I think being out in the air, three feet above the ground was good for Janeane, just like what she's wearing.
What was it like acting in TV Westerns shot around Los Angeles?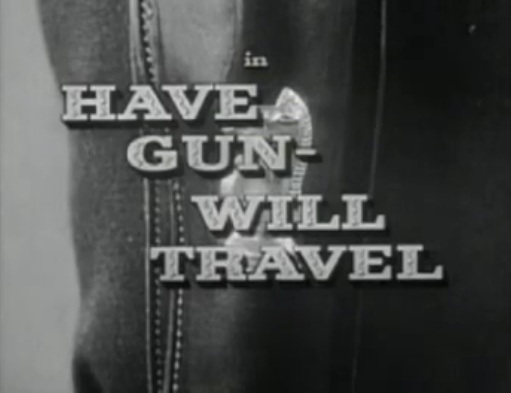 There was a lot of cowboy shows in the late '50′s and through the first half of the '60′s. The main shows were like Gunsmoke, Have Gun – Will Travel, The Rifleman. There was like 20 of them, and bread and butter for actors. They all had these ghost towns just outside of L.A. — Chatsworth and various places way out in the hills, and even in Topanga. And I had never seen one of those places before. It was like Knott's Berry Farm. The first job I got, we drove out to Topanga and got off the freeway. That was another thing — you'd drive to the studio and then be picked up by (in those days it wasn't even limos) a "stretch-out" they called them, like a big six-seated car. And all these actors who were stars in the '40′s, you'd be with those guys, because they'd be doing the lead in that particular episode — the henchman or whatever. You know, guys like Van Johnson, William Holden, whatever big stars, they were doing these things. And I'd be playing parts that were smaller, so I would drive to the studio when it was still dark. Often I didn't go to bed, because I was afraid I wouldn't wake up, and I'd be the first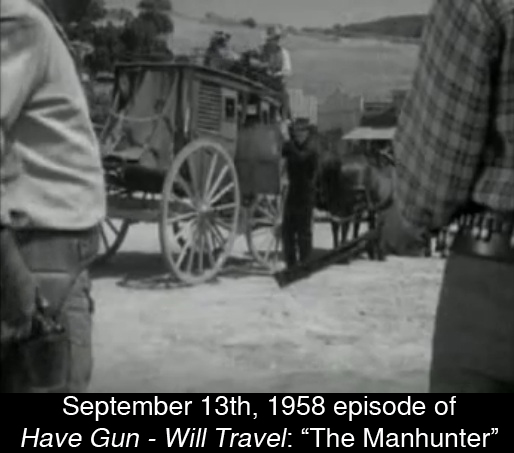 guy in one of these cars talking to the drivers. We drove out to Beverly Hills or some place, and then you pick up a movie star. And he'd get in, and you'd never met him before, and then you'd drive out to Chatsworth or someplace, and it would take 40 minutes to drive to. And it was exciting, you know, the smell of coffee on their breath, and smoking a cigarette, talking about Cecil B. Demille or whatever. And it was "The Business." And at the same time, you're going out to a place where you're going into another world. The first time I saw it, "This is a town!" You know, it was phony town. You'd walk through a door, and it's just weeds on the other side, and you did the interiors in the studio. But on five-day shows, you would shoot a day or two on location. And you would be in your outfit, and it would be aged. There'd be real guns, and you'd have a real horse, and these looked like real towns. You'd come barreling in with the dust and all of that, and I loved it. And everybody was funny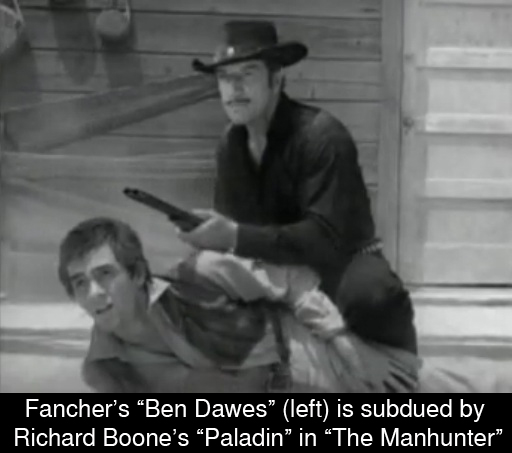 and fun, and it seemed so real, and it made it easy to do, kind of.
The first show I ever did was called Have Gun – Will Travel with Richard Boone. I did a few of those. Because that's another thing — if they liked you, you came back. The first day at work, I'd never drawn a gun before, and I just assumed everybody had never done it before. On that show, the guy who played my brother was older than I was. And then there was Joseph Calleia, who was the cop in Touch of Evil, and who was a star in the '30′s. And I didn't know who these guys were. I just assumed they were poor souls. I was young and fresh and, "These guys are just getting these parts now? They need help." So I started helping them. The one guy who was playing my brother, I could tell he was nervous — or I thought he was. I said, "Listen,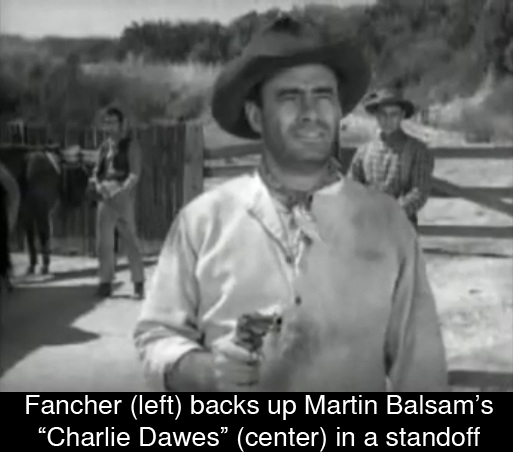 when you say that line, lift your hand. That'll be good." I was 19, 20. I remember telling him how to stand. I said, "You know, when you draw your gun on Richard Boone, if you stand with your one leg back…" because I was a dancer, and I wanted it to look good. And he said, "How?" And I would really instruct him. I did it for three days, I instructed this guy, and he was very gratified, and I was very glad to help him and we became close because of it. And then a week later, I'm at the movies and I see 12 Angry Men, and it's fucking Marty Balsam that I was instructing. That kind of stuff happened all the time.
How much has TV and film affected the way we think of the Old West?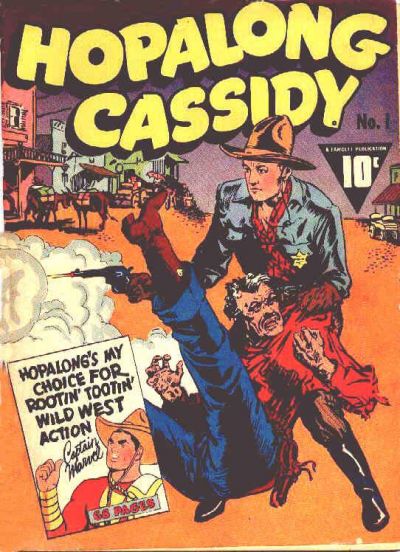 I don't think we have a clue what "The West" was, because of those shows. And also, it wasn't just those shows. Those shows are the outcome of '30′s and '40′s cowboy movies, which they turned out one-a-week. RKO probably made 200 of them a year. It was all dust and stagecoaches and bang, bang, bang, Sunset Carson, whatever. I mean, when I was a kid, I grew up watching those matinees on the weekend. There was like 4 or 5 of them that played different every week. And that was Hopalong Cassidy, big white hats, and spurs, and it had nothing to do with anything that went on in The West, basically — I mean, the look of it, the feel of it. And I didn't see a real Western that seemed authentic to me until Peckinpah, Ride The High Country. I went, "Whoa! That's what it looked like. I see, it's not Gunsmoke." And you start reading about it, and it's too bad we didn't do it, because it would have been so beautiful. But I started reading about it around that time, I guess. Gunfights were kind of like children with real bullets. You know, running, hiding, ducking, trying to fire blindly. You know, they weren't trained guys like the army is. And so the gunfights I read about didn't look anything like these gunfights. In fact, I got fired because of that once. I had been working a couple of years, and you work your way up into better speaking parts. And finally, you're doing guest shots, if they accept you. And finally, I got my first big role, and it was a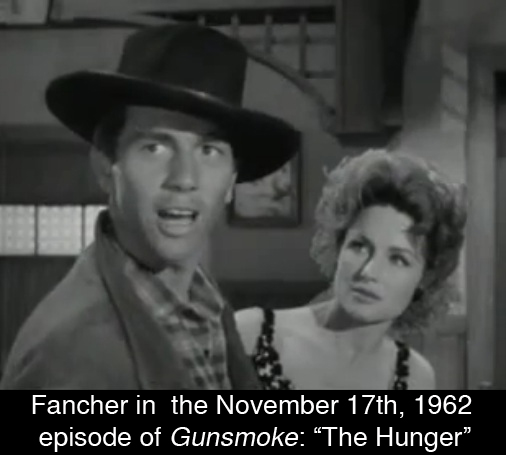 cowboy show at Universal — I think Wagon Train, and I'm the heavy. I'm the bad guy, and I'm young and thin. It's a long stretch for me to be this guy who's got thirty guys in his gang, and I'm kind of looking real pretty. I was really nervous about it, because I wanted to be great. And I was a method actor, tried to be, and studied hard. And I had a mentor, Frank Silvera — Killer's Kiss, Kubrick. He was renowned on Broadway. He was a legend, and he was a good friend of mine, and he was my teacher. And so, I went to Frank and I said, "Listen man, I need your help." It was the day before shooting began, because I was a fuck-up. I mean, I learned my lines, but I couldn't get him for some reason until that night before my first day shooting. So he said, "Listen, you gotta play this real. I know this director, Les Selander. He's been working forever in this shit. He's a stupid director, and he's gonna fight you on this, but you'll have your way because they can't afford to waste time." So, I'm supposed to rally the guys in the bar. "We're gonna hang this motherfucker! We're gonna kill him!" [Silvera says,] "Just say [quietly], 'Listen everybody, here's what I'm gonna do.' Your power is in your subtlety, but they're gonna go against that. They're gonna hate you for that. But then you say, 'OK, OK, I understand.' And then, do what you do anyway.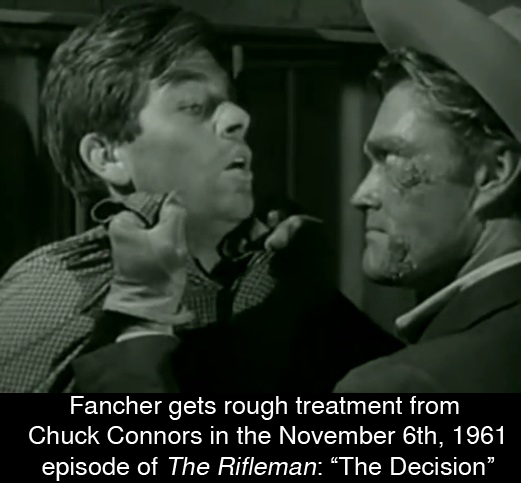 And then a third time they're gonna say it, and then they're not gonna have any time, and you'll get your way." And I said, "Great." That's exactly what happened. The first shot was supposed to be me rallying the gang in the bar. "Wait, wait, wait! Everybody listen to me! What we're gonna do is this! No, no! Shut up you motherfucker! I'll kill ya if you talk again!" And instead, I played it really quiet. So I did the scene like that, and the director said, "Hey, hey, wait a minute. What are you doing?" I said, "I got this idea." He said, "Never mind about that. I want them to hear you in the back room. This guy's tough…" blah, blah, blah. So, I said, "OK, fine, I'll do it your way." And then I did it my way. And then we did it again, and I did it my way, and he didn't say anything this time. And then we changed shots to do a close-up on somebody — not my close-up. And then the assistant director came up to me and said, "We're not gonna shoot according to schedule. We're gonna move the next scene you're not in outside. In fact, you're not working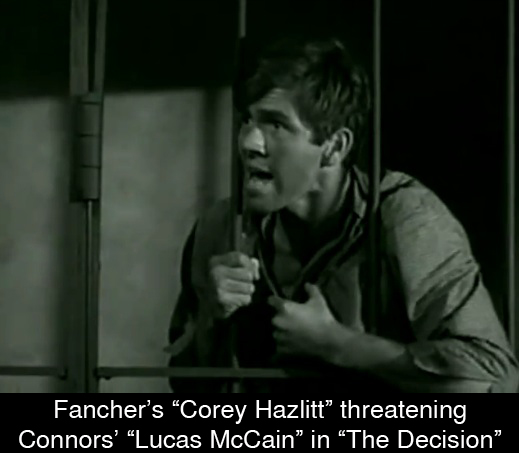 the rest of the day. You can go home if you want." I said, "Great!" So, I got in my convertible and drove home. I decided to take the long way, because I was so excited to be free. I thought I was gonna be working all day. So I lived in Hollywood Hills, but I drove all the way through the Valley, and went over to Sepulveda where they were building the new freeway. And it was like a little dirt road that went around it. And so I'm driving just to the top of it, and looking down at the construction, and I got a flat tire, and I didn't have a spare. So I get out of the car, and then I thought, "I'm screwed." There was hardly any cars going in, so I had to walk, and I got to Sunset finally after an hour-and-a-half. Now I'm bummed, because it's not like there's cell phones or anything, and I don't know what to do. So I'm gonna go back to Hollywood on Sunset hitchhiking, which I do. It takes another hour to get there. I walk in the house — Humphrey Bogart's old house over by Sunset. You know, I was doing well by this time, and I was married and my wife was there. I was excited to say, "Hey, I had a free day." But all of a sudden, no. My fucking car's got a flat, and she's gonna have to drive me up, and the phone's ringing as I walk in. And it's Jack Fields, my big agent, and he says, "What the fuck did you do?!" And I said, "I don't know, I just got a flat…" He said, "Not about that. At Universal." He said, "You got fired." I said, "Fired?" I started crying. And then the next call is from the police. They say, "Do you have a Ford convertible?" I say, "Yeah, yeah." They said, "It's at the bottom of the canyon. Somebody pushed it over." So, no car, lost the job. Thought my life was over.
What's your favorite Orson Welles story connected with Touch of Evil?
Albert Zugsmith was a producer who was a very big producer. He had many films going at once, and he had a company at Universal. And I did a terrible little movie called Adam & Eve, or something, and I was naked in it, except for a fig leaf. And Zugsmith was a big shot guy who'd fallen from grace by the time I got involved with him, and he would have me come into his office, and tell me stories about himself. That kind of guy — a blowhard. It was a funny thing too when I did that film. He said, "I want you to do this film, and I'm gonna direct it, and I want you to star in it. You're gonna play Adam." And I don't think there was a script even. I don't know where he got the money or anything. But I shot one night, all night, in this mansion in this garden where I wake up as Adam, and come upon this girl. And I didn't have any money. I wasn't working at the time at all, and I remember I said someone stole my pants, because I didn't even have a dressing room. It was in a cabana, a pool house. And I was outraged, and I said, "I had $600 in my pocket." That meant they had to pay me that $600. And I hid the pants somewhere and I was pants-less, and they had to get me a pair of pants even in the morning to go home. They found my fucking pants. There was like $1.50 in there, so I was busted. That was terrible. Anyway,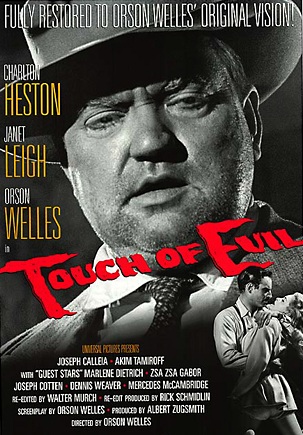 when I found out that Zugsmith had produced Touch of Evil, I was impressed, and I asked him about it. And he said that Welles was on the lot shooting a film as an actor. Zugsmith was a big fan, and called Welles into his office. It was hard for Welles to get gigs directing any Hollywood movies. Impossible. And Zugsmith said, "But I'm brave enough, I'm big enough to do that," and so he tells Welles he wants to do a movie with him. It's gotta be small, but he can direct it, and Welles says, "What movie?" And Zugsmith says, "Take your pick." And he's got a line of books that he has options to, these various novels. He said there's about 30 or 40 of them. And Welles says, "What's the best one?" And he says, "Here's the best ones, and here's the worst ones. The potboilers." And Welles said, "What's the worst one called?" And he said, "Badge of Evil, and it's a paperback — an old fucked-up paperback." And Welles chooses that and said, "Let me have a whack at that." So, he writes Touch of Evil. And then Zugsmith said he had a really hard time with Welles, but he was good with him, because Welles would get depressed. Welles was in Venice shooting on the arcade there. And they called Zugsmith, and he was in San Diego shooting a big film with Rock Hudson, and they said, "You gotta get up here. Welles won't do anything. He's drunk, and he's sitting in a chair,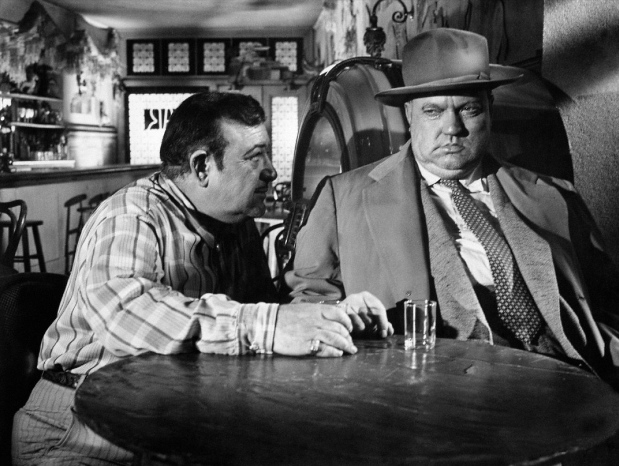 and he can't move." And Zugsmith drove up in two hours and said, "What's the problem? What you need is some vodka, right?" And he'd get him a bottle of Vodka, and he talked him into it, and made him do it. Otherwise, Touch of Evil was all Zugsmith's doing, the way he told it.
Then I ran into Heston a few years later, and I told Heston that story. He said, "Bullshit. Welles was always set to play the detective, and we lost the director about three days before we were supposed to start shooting, and it was all my idea." And Heston said, "I said to Zugsmith, 'You've got the greatest director in America right here on the fucking set, and you're saying you can't find a director?' And Welles didn't want to do it, and Zugsmith didn't want him." And it was that story. I don't know if a little of each are true, or not one of them is true, or one of them is true. I thought Zugsmith's story was true for a long time. And I actually met Welles, and I was so nervous, I didn't query him about it.
Given your heritage, what did you think of Heston's take on a Mexican?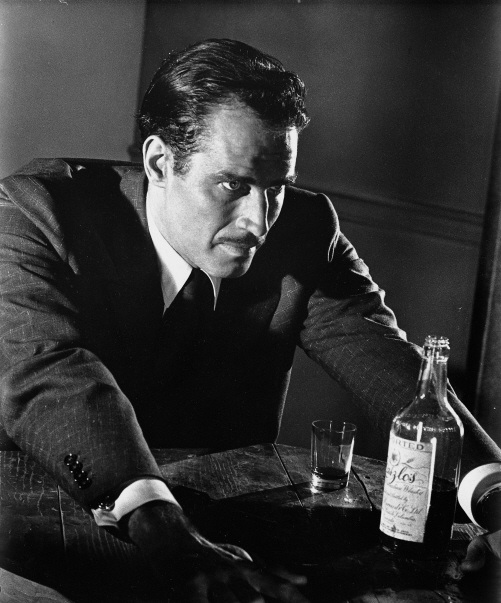 I saw it when I was very young, and I didn't have anything against Heston when I was very young. Later on, because of his politics, and because of his acting, you know, he'd become a joke to me as an actor. And he wasn't a bad actor. He was a serious actor in a lot of ways. I never saw his Julius Caesar. He played Antony. But I was impressed with his Mexican. Always in those days, basically your Mexican was a Jew — it was all Jewish actors playing Mexicans. I mean, Viva Zapata!, you know those guys in Kazan's movie? Well, they weren't Mexicans. They were New York Jews, and so a movie was another world, so it didn't seem outlandish to me. And there wasn't yet, when I saw that film, a "brown is beautiful" movement at all. I mean, later on it got pretty strong. I played an Indian in some TV show, one of the last things I did, and I had to prove that I was part-Indian. The mannerisms, I don't think Heston studied anything to be a Mexican. I think that performance was somewhat informed by Brando's performance in The Wild One. That's what I thought. I don't mean in any overt way, but he took a Brando pill I thought for that thing. And it might have been Zapata. And what gave that away to me was the shot of him coming into camera while lighting a cigar, a stogie in the corner of his mouth —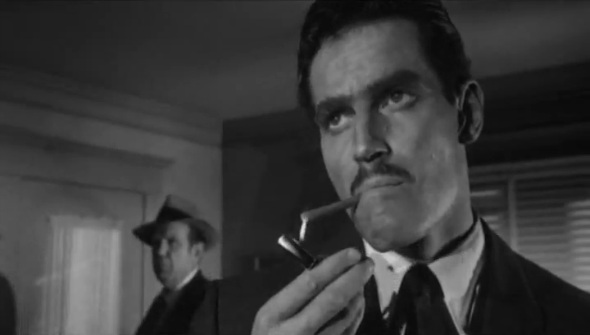 and that was Brando. Charlton Heston'd never do that in his life. I don't mean smoke a stogie. I just mean the way he did it. If you recall, he had it in the corner of his mouth, and his lips were pulled down. That was like pure Brando. I thought right then, "This guy loves Brando," which is nice. I was glad Charlton Heston loved Brando. I don't know if it's a fact, but I bet it is. I don't think there was anything "Mexican." The Mexican was the makeup. And you know, Heston had a quality innate to him that is Mexican, and it's not gringo, which is dignity. He had a sense of himself, and caballeros have that. It's macho. I don't mean swaggering macho. It's dignified. It's "You better respect me… or I'll kill you." There's even politeness in it, and it's a pure Mexican thing. And it just so happens, I think, that Heston also has a touch of that. So his detective, his outrage, his quiet pressure of what was on him looking for his wife, angry with these people — that was kind of Mexican to me. And I think that's serendipity. Or maybe Welles did it osmotically, because Welles was a great director for actors. He could do a lot of things. Like Ridley, it's nothing that's said from the director to the actor. It's something the actor is influenced by osmotically, and I think that's a fact with good directors.
What was your take on Rita Hayworth submerging her Spanish-heritage identity of Rita Cansino?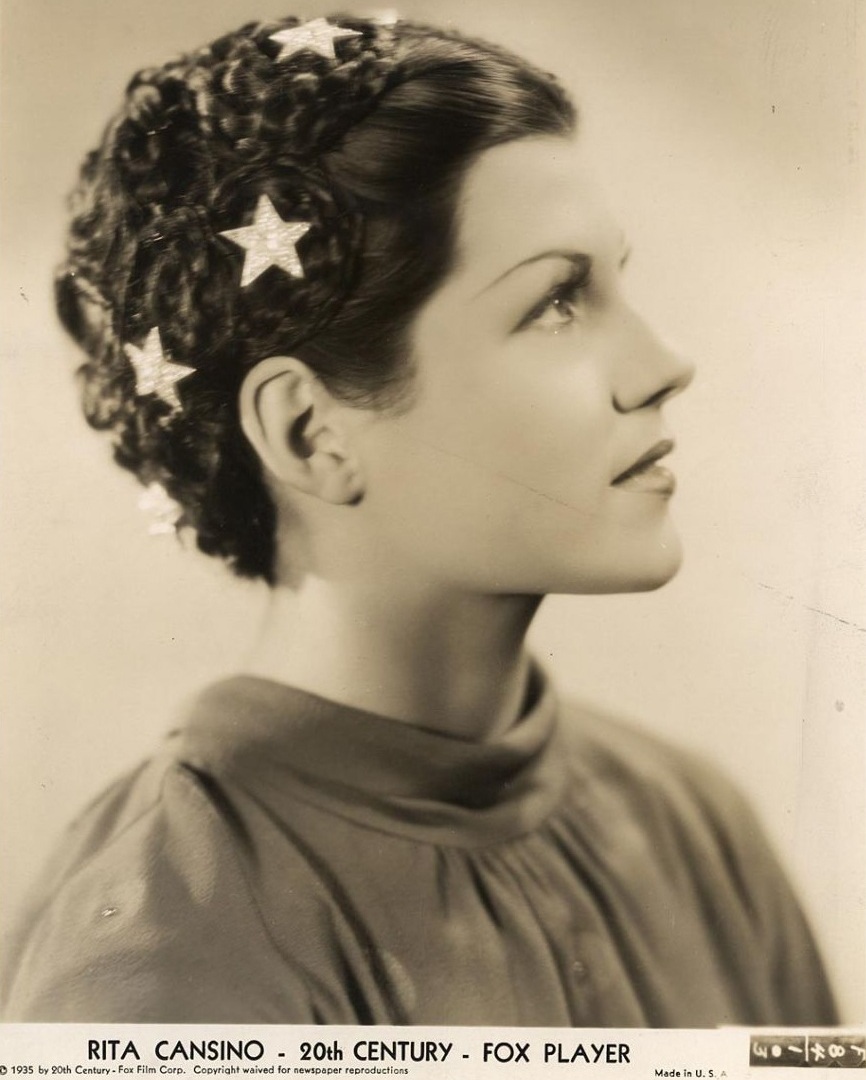 She was brought up in a time too where it wasn't good to be [a Latin] in Hollywood. I think she divorced herself from the Spanish part of her life. A few years later, she would have been proud of that probably. But she couldn't be the love goddess and be Rita Cansino, I think. I actually saw Rita Hayworth in Rome in '62, after she was washed up, drunk at a bar at 7 in the morning with Gary Merrill. Both of them had their heads slouched. It was obviously Rita Hayworth. And I'd been out all night, and at the Excelsior I went through the side door. And the bar wasn't closed, but it wasn't functioning, and I saw two people at the bar as I was going through that entrance to go to the lobby that way, instead of going through the main lobby. And I said, "Fuck me," and I looked at them, and she was awake, but he wasn't. And everybody was in Rome then working, or trying to work, if you couldn't work in L.A.
What was your impression of Hayworth's father, Eduardo Cansino's dancing skills?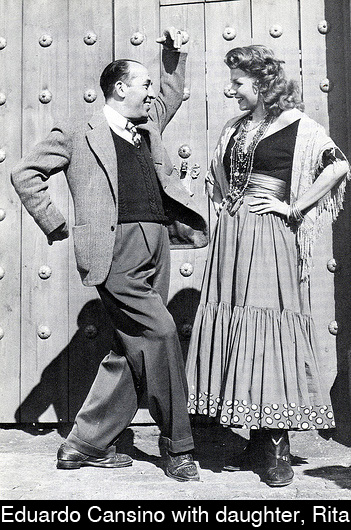 He was a teacher of Spanish dancing. Castanets, not Flamenco. He wasn't to be taken seriously by serious dancers, and always looking for somebody who had weak eyes to peck out, we pecked on him. I mean, he was a joke. As a 13 year-old, we'd make jokes about "She or he studies with Cansino," or that "I'm gonna go teach for him." You know, it was a joke, like a putdown, because he taught old ladies Spanish dancing. And I saw him around. He had a potbelly, '40′s pants, and his false dignity. He was "Eduardo Cansino, the great dancer!" But it seemed like a joke. I saw him on Olvera Street at one of those clubs one time do something, and he was not a good dancer. And Rita had studied. I mean she was brought up in that, so she did Spanish dancing as well.
I started dancing when I was 10 or 11, and it happened very fast for me. It was innate to me for some reason. I related to it physically and spiritually. It worked for me, so I came on fast. I couldn't learn to read or write or math — I still can't do a lot of those things. I can't learn things. You could tell me a thousand times, and I could not assimilate it. So I didn't have any schooling. School didn't work for me, but dancing was automatic. Flamenco, or that kind of Spanish dancing, it's not hard to learn. I've taught a lot of people. I taught partners. I knew a great ballet dancer who I thought would be a great flamenco dancer, and probably taught her quite well, and she could dance in about two months. And I learned everything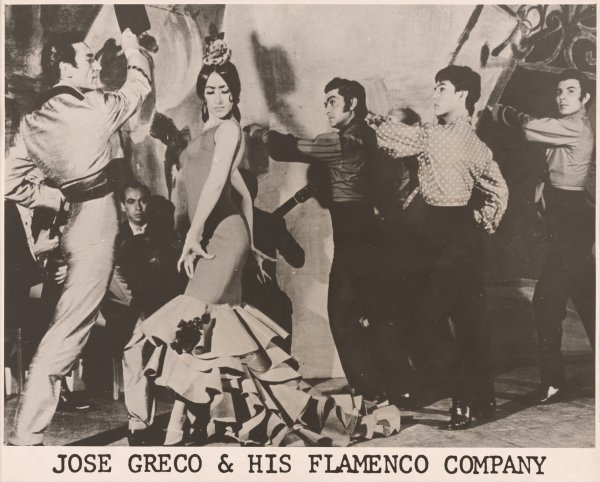 really fast, but faster than everybody else probably, because it just came to me. So it was the only thing that ever came to me other than… maybe not even sex came to me that fast. It takes a while to learn everything there is to know about how to be deep in bed.
Spanish dancing is to written music, Albéniz or one of the Spanish composers. And Flamenco is informed by North African music. It's got rhythms that are primitive, and very intricate and very complex. So it's a much sexier, fiery, unpredictable, wilder thing. And Spanish dancing is more the Rockettes, only Spanish. That's what you learned at that time when there wasn't Flamenco being taught in L.A. — at least I couldn't find it. So I was a Spanish dancer who wanted to know that, because I saw companies come to town. Jose Greco, or somebody like that would be on tour, and there'd be some Gypsies in that group, and they'd dance Flamenco. You don't see Spanish dancing, actually. All you see is Flamenco. You can see that kind of stuff in old movies.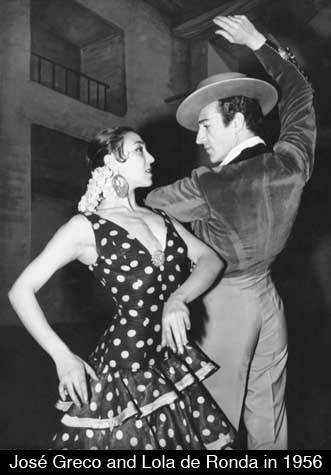 I lived for Flamenco, and I had to go to Spain. And I fell in love with that dancing, like I said, when I was 10 or 11, and I was a delinquent. So there was that half of my life — the wildness of that — but then the other half was this dancing thing. So it was a Jekyl and Hyde thing. And finally I got in enough trouble that I was gonna die in that world, and so I got out of it. And then it became everything I had went into the dance, and I didn't go to school. I pretended to be a grown person. You know, I wore suits and lied about my age, and all that, and I danced. And so by the time I was 15, there was nothing more for me to do in this country. I knew I had to go live in Spain, and I had to study there too. I took a freighter, so I wound up in Barcelona. That's where the freighter went, and then I went down to Madrid, and that's where I lived and studied — and taught, actually. What I was after was learning the rhythms, and I didn't know how many there were, I didn't know what they were. There's a lot of different rhythms in Flamenco, and they're changing all the time, every few years. It's an evolving thing. But I probably learned all the rhythms at that time — I think they were simpler too — probably in a week.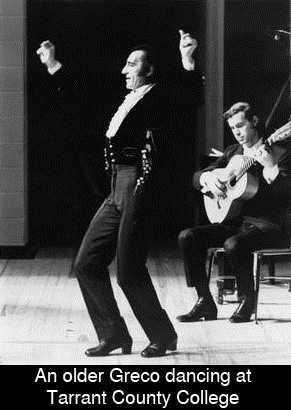 I was doing things that weren't done then. I'm proud of it, I guess, that I innovated. But men weren't supposed to use their entire bodies. I mean, they just didn't. And I was also interested in other forms of dance — African dancing — and so I started using my shoulders and arms in different ways, and my ass in different ways that were considered effeminate. I think it was totally masculine. I didn't like the way Flamenco looked. It looked too stiff. I wanted to be loose and unpredictable. And I was doing that in Spain, and so, "Whoa, what's that?" It was because of Greco in his early career. Men didn't use their arms. They didn't put them above their heads, and he did. I didn't like his arms. I thought it was wrong, the way he did it, but I liked the idea of it. I don't know if that's what influenced me, but I used my whole body. Women only shook their shoulders. Men didn't do that, but I could do that. I used my torso in ways for self-expression — not enough. It was only after I stopped dancing many years later that I went, "Oh fuck, I didn't really do it."
Why did you change your identity to "Mario Montejo?"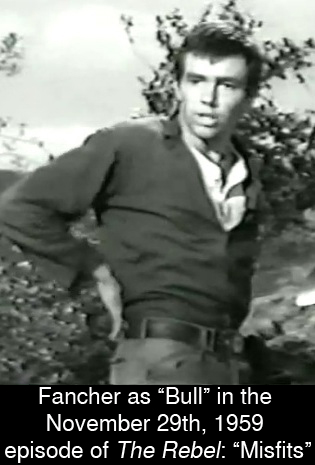 I changed my name, I guess, when I was 11 or 12. That was my dancing name, and then everyone knew me as "Mario" — except the juvenile delinquent part. They didn't know about that at all. And then by the time I was 15, I was Mario. I never called myself Hampton. It was on my passport, but nobody ever called me Hampton, until I made them call me Hampton in my middle-late 20′s.
What I thought of that, as I still do, taking on that persona, was that was a person who wouldn't feel pain. That was a person who wasn't vulnerable, basically — which pointed out to me finally, by the time I was 28 or so, I didn't fucking know myself at all. I was pretending to be something, and then that name seemed like part of that. I was pretending that too. I wasn't some Spaniard with black hair who had this idea about himself. That was an idea. What am I really? What do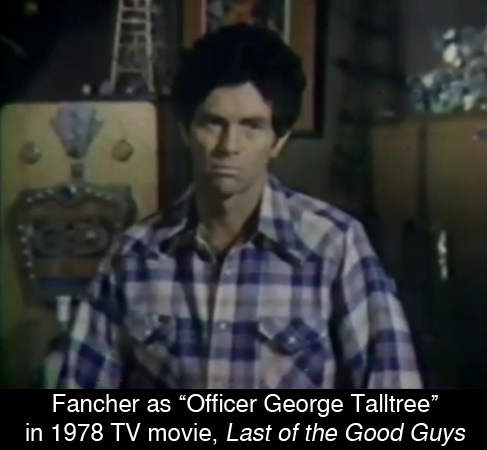 I really feel? A guy who can't be hurt? A guy who's cynical and arrogant? And I was naturally arrogant anyway, but it fucked with my head in that sense, that I didn't get on to myself. It was through acting that I did, because it was in acting where you're expected to do certain things, feel certain emotions that you want to really feel, as opposed to falsifying those emotions. And there was a struggle there for me that finally eventuated in, "Oh man, I've gotta go to a shrink or something. I've gotta figure out what this is, because I'm not right. I'm self-destructive." And I think it was based on my not knowing myself at all.
Why did The Kids Are All Right make you want to move back to L.A.?
There's a combination of that arid desert dryness, and of fertility at the same time — water,  frogs, bumble bees, whatever. The fauna and flora of L.A., I grew up going into those hills behind East L.A.,
and always living in Topanga or Laurel Canyon. The magic of that solitude, if you can have it in your little acre in the hills, there was such a quality of that in that film. It was so prevalent in that movie to me, the plant life — I mean, it was about plants in a way. That was part of the story. But looking at sentry plants, and things that are a part of my life in Mexico also, "Oh fuck, I've gotta have that again." I mean, I do. I go back all the time. I'm there, but I want to have a cabin again, and go back to Topanga and Malibu Canyon and live with lizards.